Footage of Turkish UAV shot down by SDF in Afrin
SDF fighters shot down a Turkish unmanned aerial vehicle named "Bayraktar", produced by Turkish President Recep Tayyip Erdogan's son-in-law.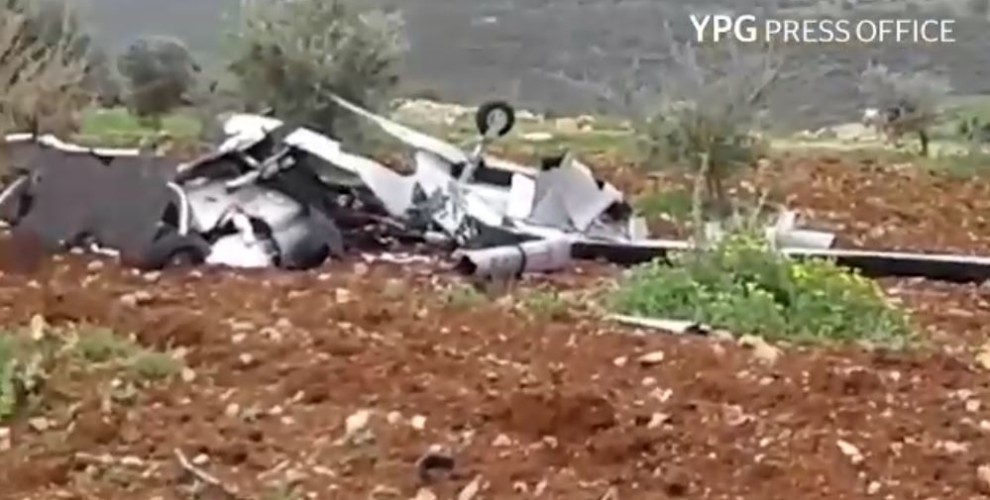 As the invading Turkish army and allied FSA gangs derived from ISIS and Al-Qaeda continue their attacks against Afrin for the 24th day, Turkish President Recep Tayyip Erdogan's "domestic and national" weapons are disintegrated in the face of the resistance by the Syrian Democratic Forces (SDF).
Following the downing of a Turkish helicopter on Qude Hill in Afrin's Rajo region on February 10, SDF fighters have downed a "Bayraktar" type SIHA (Strategic Unmanned Aerial Vehicle) on Monday.
Turkish president Recep Tayyip Erdogan's son in law, Selcuk Bayraktar, is the head of the company that provides armed drones to Turkish army. These drones' test field is Kurdistan.
Selçuk Bayraktar married Erdogan's daughter Sumeyye Erdogan on the 14th May 2016. Chief of General Staff Hulusi Akar attended their marriage. Two weeks after the marriage Bayraktar and Akar held a meeting, in which 'Bayraktar SIHA' was introduced. Before becoming Erdogan's son-in-law Bayraktar's company was not recognized much in the market, but after marrying Erdogan's daughter Bayraktar's company became one of the suppliers of the Turkish army.
ANKA and Bayraktar are known as the first unmanned aerial vehicle produced by the Turkish state.