Autonomous Administration issues new warning to comply with lockdown
Despite the increasing coronavirus cases in the Euphrates Region, people are still not complying with the decisions taken by the authorities which warned once again of the risk of a humanitarian disaster.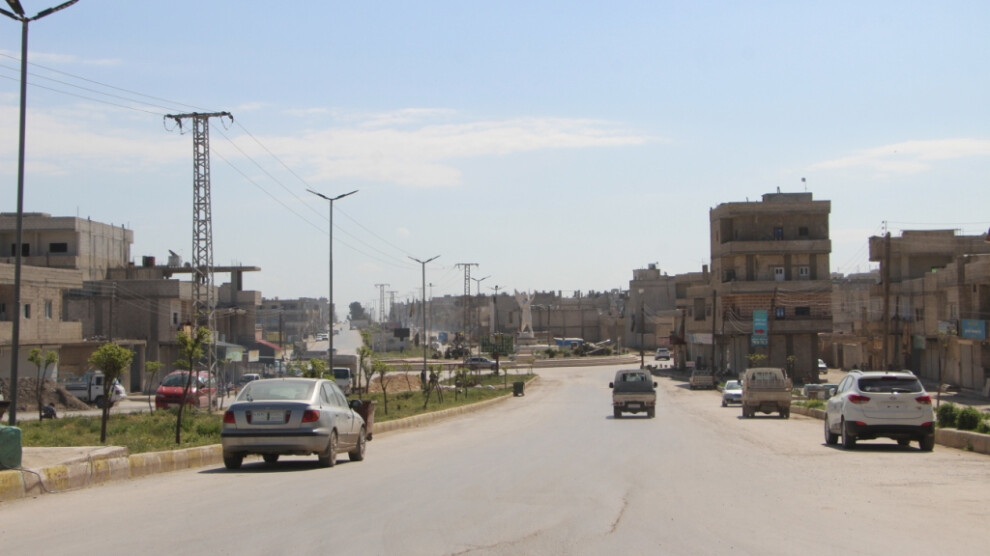 The third wave of the coronavirus pandemic is spreading in Northern and Eastern Syria. The Autonomous Administration has declared a lockdown to prevent the spreading of the infection. However, some citizens are still not complying with the prohibitions imposed. Internal Security Forces patrol the streets and warn citizens who do not respect the lockdown measures. Covid-19 center continues to provide health services to citizens.
Numbers increased a lot in the past month
Evaluating the issue, one of the Covid-19 Treatment Center executives, Dr. Mihemed Şemsê said: "There is an increase in the number of cases in Kobanê. Unfortunately, citizens still get together. The lockdown is an effective measure to curb cases but citizens should comply with the decision taken by the Autonomous Administration on this matter. Everyone should stay away from public places and stay at home. Those with symptoms of the disease should apply to Covid-19 centers immediately. Nobody should endanger themselves and their environment."
According to the Covid-19 center, there was a serious increase in the number of patients with the last wave. 621 coronaviruses were infected before the last wave. 47 of them died and 662 people recovered. In the last month, 90 people tested positive for coronavirus and 3 of them lost their lives, while 4 recovered. Others are being treated.
Everyone must follow the rules
Drawing attention to the increase in coronavirus cases, citizen Mehmud Mistefa told ANHA: "If we do not act within the framework of preventive measures, we will have difficulties as a region. Everyone should do their part."
North and East Syria Health Autonomous Administration Health Committee said on Friday that 199 people, 16 of whom in Kobanê, tested positive for coronavirus and 5 of them died.