Turkish military siege and mass arrests continue in Halfeti
The operation that started after yesterday's armed clash in Halfeti district of Urfa continues. The region of Dergili is besieged by the military forces and there have been numerous arrests.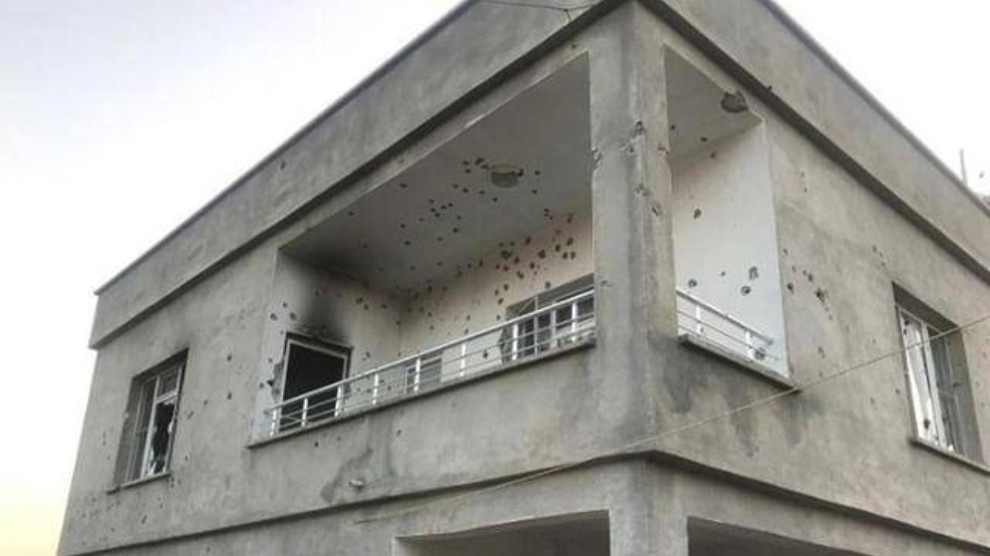 The Turkish military operation launched after yesterday's armed conflict in Halfeti district of Urfa province continues.
While the siege in the Dergili neighborhood where the clash took place, continues, the rural areas are being searched.
A number of people have been taken into custody during house raids carried out in Dergili, Sırataşlar, Kosarda and Kantarma neighborhoods of Halfeti. Those detained in the operations have been taken to the District Gendarmerie Command.
On the other hand, many other people were detained in house raids carried out in Bozova district yesterday. The detainees, namely Sinan Yıldırım, Celal Yıldırım, Mehmet Yıldırım, Uğur Yıldırım, Kenan Yıldırım, Ahmet Yıldırım, Mustafa Yıldırım, Abdullah Yıldırım, Müslüm Yıldırım, Cindi Zincirkıran, Emin Zincirkıran, Ali Zincirkıran, Halil Zincirkıran, Tacettin Gül, Feyzullah Gül and Sabri Gül, are held at gendarmerie and police stations.
Those arrested are Abdullah Çiftçi, candidate for the HDP in Halfeti on 31 March, Zeki Alakuş, Gazal Alakuş, Güler Alakuş, Mehmet Alakuş, Rabi Alakuş, Fahri Alakuş, Hanım Alakuş, Abdullah Boğa, Kemal Şahin, Erdal (last name unknown), Ahmet Korkmaz and Mehmet Korkmaz. Their homes were turned upside down during searches and all storage media were confiscated. The detainees were allegedly tortured under custody.
Access to the residential area of ​​Dergili is still closed, residents are not allowed to leave their homes. The house where the shootings took place has been closed off with barriers. There are countless bullet holes seen on photos of the house. Sound recordings from the region indicate that the fighting continued throughout the night.
The access routes to the Halfeti district are controlled. In addition to an already existing checkpoint at the entrance to Halfeti, additional checkpoints have been set up in villages, where searches are carried out and personal data is requested.