Police attacked Peace Mothers in front of Gebze Prison again
Again, the police attacked a sit-in protest in Gebze. Relatives of prisoners on hunger strike have been demonstrating in front of the women's prison in the western Turkish town for two weeks. There were several arrests.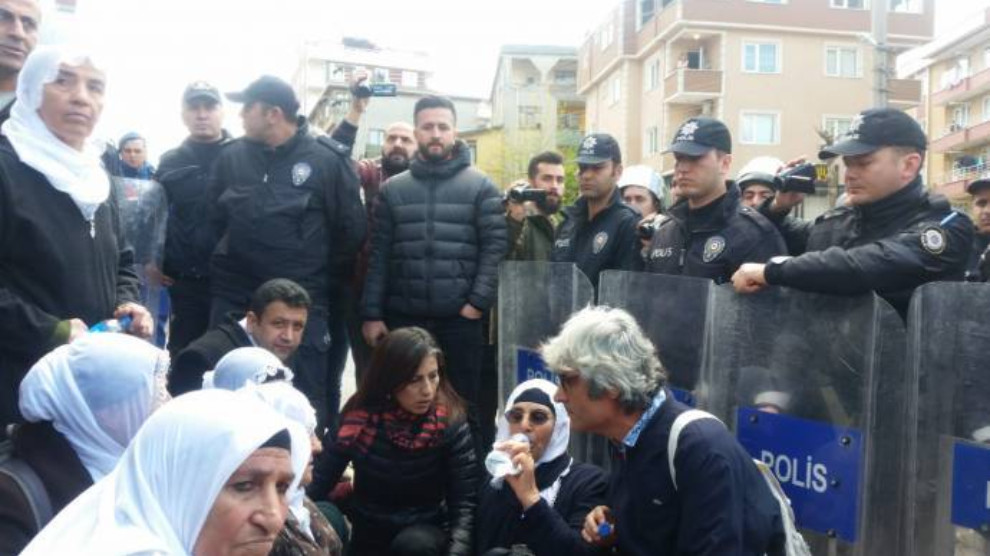 Relatives of prisoners have been coming to Gebze and staging sit-in every day for two weeks to draw attention to the hunger strike of thousands of prisoners against the isolation of Kurdish People's Leader Abdullah Ocalan. Today they were again attacked in front of the women's prison by the police, and there were several arrests.
Last Friday's police crackdown, in which the police pushed out elderly Kurdish mothers through the streets with truncheons, triggered a major protest in the social media.
Kurdish journalist and painter Zehra Doğan has captured the inhumane scene in a painting.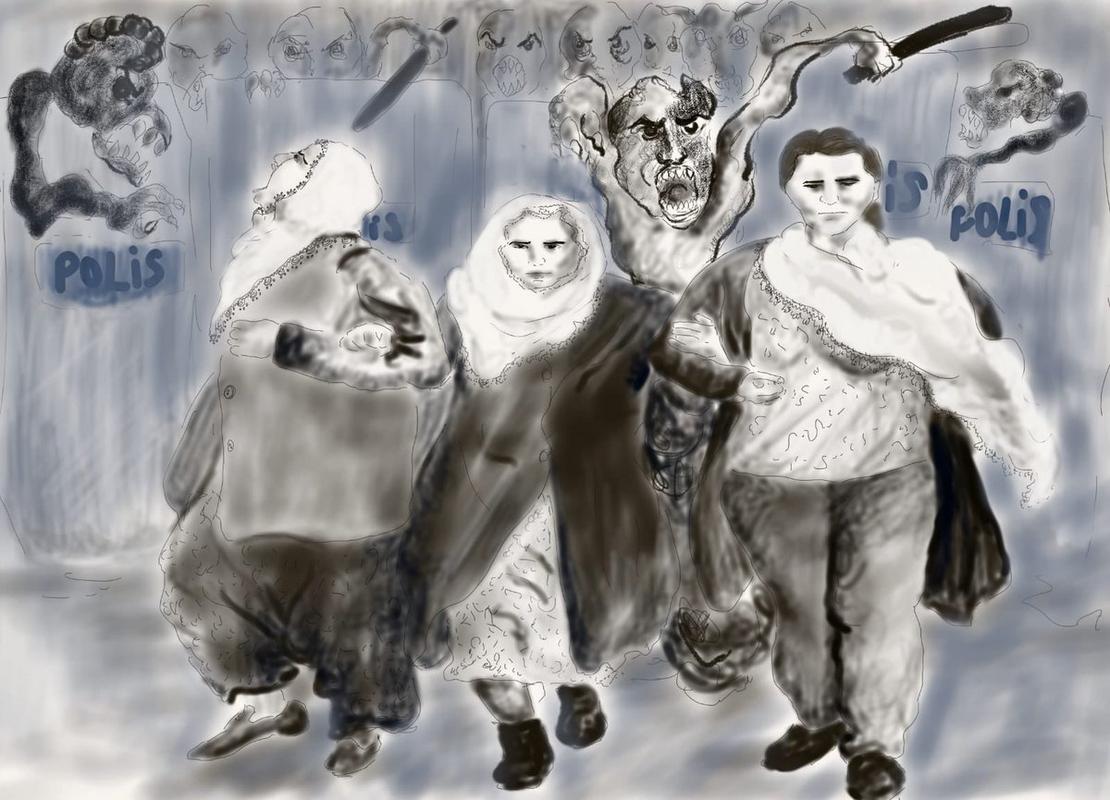 RELATED NEWS: