Erdoğan makes deal with Putin, gangs clash in Afrin
Turkish state allied gangs Hayat Tahrir Al Sham (Al Nusra) and Faylaq Al Sham have been clashing in the Jindirese district of occupied Afrin.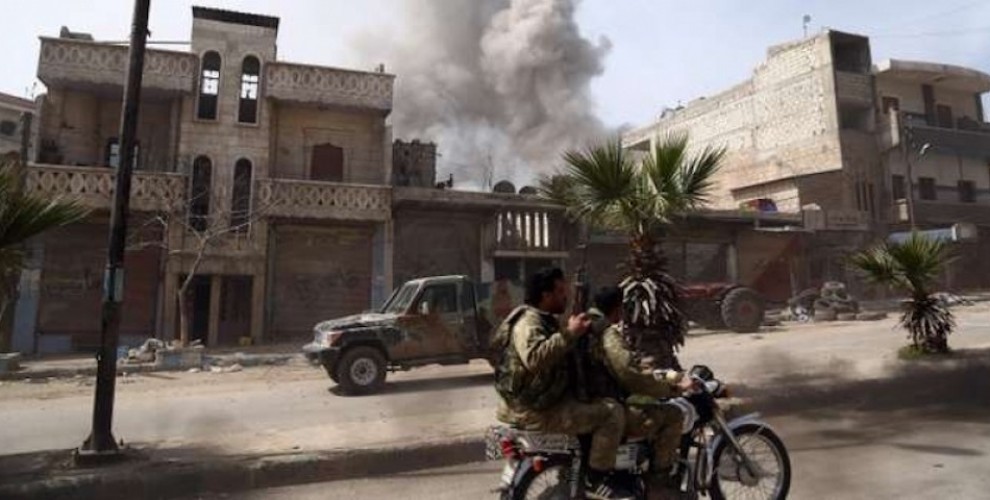 Reports say the clashes occurred at the military post the gangs set up in Jindirese's Derbelut village.  
The military post was held by Al Nusra gangs, but had been handed over to Faylaq Al Sham in a temporary agreement.  
The clashes reportedly broke out when Al Nusra attempted to take back the post.  
Clashes continue in the region while large numbers of gang members and invading Turkish soldiers have been sent to the village.  
The fighting broke out after Turkish President Recep Tayyip Erdoğan made a deal with Russian President Vladimir Putin in Moscow.  
Erdoğan and Putin announced that they have come to an agreement to form a demilitarized area separating government forces and "the opposition" in Idlib. The buffer zone is to be set up mid-October. The deal also includes Al Nusra and other "radical inclined" groups to leave the region.