A prison-turned school in Shehba
723 children from Afrin are studying in what was once a prison.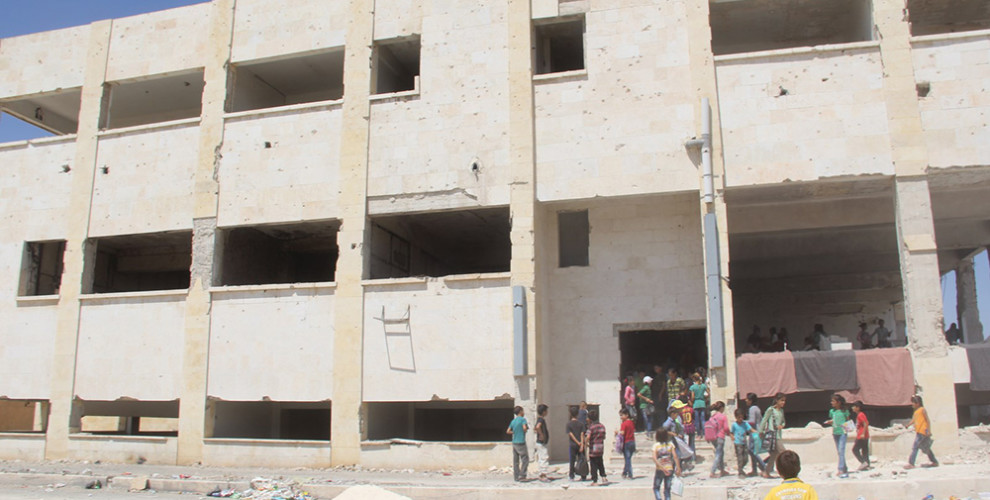 Some 723 children from Afrin have learned their mother tongue in a school in ruins in Shehba Canton.
Ehdas school was used as a child prison during the regime rule. The DAESH mercenaries also used it as a base between the years 2014 and 2015.
The school was left a wreckage because of the many conflicts fought here before the area was finally liberated from the DAESH mercenaries.
The school opened again on 6 June. Children are climbing a 500 meters road every day to get education.
Ehdas is a primary and middle school and education is provided here from year 1 to 12 grade.
Every day classes begin at 7.30 am and ends at 11 am because children will not stand the heavy heat after that time, and because resources are little.
Middle and preparatory school students enter classes at 3 pm and end at 5 pm every day.
The books prepared by the Autonomous Administration guarantee an education in Arabic, French and English as well as Kurdish until the 4th grade.
Children from Afrin who were forced to go to Shehba after the occupation of their houses by the Turkish state listen to their teachers with curiosity and interest in their schools without windows and doors.
The children compete with each other to answer questions.
Children who are studying on straw mats also clean up their classes at the end of the lesson and then go to their homes to play games.