300 civilians abducted in Afrin in 20 days
Turkish army and their allied gangs have abducted 300 civilians in the last 20 days.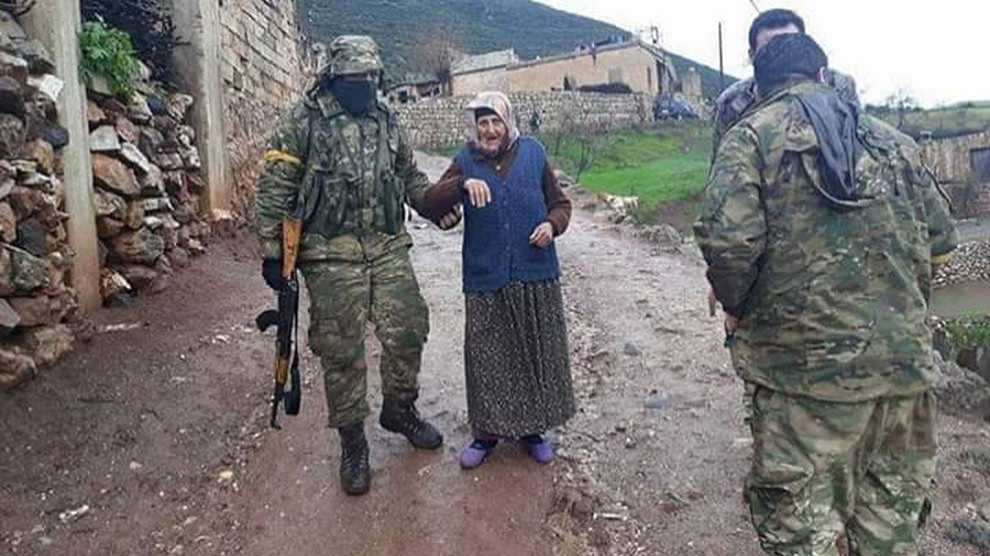 Inhumane attacks against the citizens continue in Turkish state-occupied Afrin.
Afrin Human Rights Organization has been documenting rights violations and war crimes with reliable sources. According to the Human Rights Organization's data, some 5 thousand people have been abducted by Turkish soldiers and their allied gangs, and the fate of 2 thousand of them is unknown. The occupation forces demand high ransoms from families to release the civilians they abducted.
ABDUCTEES
Afrin Human Rights Organization has documented 300 civilian abductions in the last 20 days.
Some of the civilians and when they were abducted are as follows:
July 10: Niroz Mehmud, Roshin Menla Osman and Mizgin Mehmud abducted from Sherawa's Kurzele village by Turkish state gangs.
July 15: Mihemed Cemal Xelo, Umer Nazo and Emar Mihemed Nazo were taken from the Isa village to an unknown location. There is no information on their fate.
July 17: Ciwan Welid Horo, Henif Fehmi Arif and Mustefa Ibrahim Xelil were abducted from the Dikmadas village in Shera. Suzan Hikmet was abducted from the Jilbire village in Sherawa on the same day.
July 17: Turkish state allied Jabhat Al-Shamiyya gang group abducted Jilbire village imam Mustefa Xelil (50) and his son Mihemed Xelil (24). Ehmed Besir El Xelil was also abducted from the village.
July 18: Turkish state allied Faylaq Al Sham gang group abducted 3 civilians from the Shadera village in Sherawa. One of the civilians was 60-year-old Nuri Cemo. Turkish soldiers and gangs abducted Yusif Henif, Luqman Fehmi, Henif Fehemi, Eli Cuma, Ebdulhemid Hemza, Riyad Eli Cuma and Ehmed Afir were abducted from the Dikmadas village in Shera. A house in Marata crossing in central Afrin was raided on the same day and a civilian named Feysel and his wife were abducted.
July 19: Turkish state allied Jabhat Al Shamiyya gang group abducted 11 civilians during raids in the Karxa village in Mabata. Witnesses say the abducted civilians were taken to the Merata prison in Afrin.
SHEXO: PEOPLE ARE TORTURED AND HELD FOR RANSOM
Afrin Human Rights Organization Official Spokesperson Ibrahim Shexo said the abducted civilians were subjected to physical and psychological torture and are held for ransom.
TURKISH ARMY STEALS HISTORIC ARTIFACTS
The Human Rights Organization announced that the Turkish state carried out archaelogical digs in the mound in Jindirese on July 15 and that the discovered artifacts were stolen by the Turkish soldiers and allied gangs. The occupation powers then set up a military base on the mound.
Another historic mound in the Sendikan village was dug up and raided on July 16. The artifacts discovered there were taken to Turkey. The invasion army also set up a base in the Derwes village in Rajo.
ARTIFACTS SOLD TO MUSEUMS IN TURKEY
Archaeology Directorate Co-chair Hemid Nasir said the Turkish state has stolen some 16 thousand artifacts to date, and that many of them were stolen from Afrin. Nasir said most of the artifacts were sold to museums in Turkey.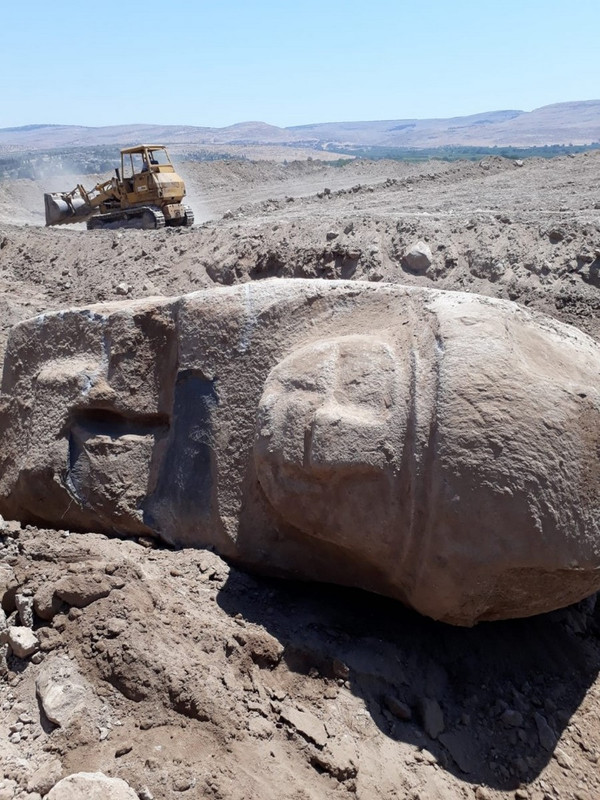 HISTORIC MOUNDS PILLAGED
The Turkish state has pillaged through 35 historic mounds in various parts of Afrin including Ereb Shexo, El-Didriye, Zivinge, Ibedan, Sewan, Qurbe, Ster, En Hecere (Eyn Hecer), Kefer Rume, Cumke, Sindiyange, Durumiye and Meydanke. Digging with construction equipment in the historic Der Belut mound in Jindirese has been captured on video.
The Marmaron Church, on the UNESCO world heritage list, was also pillaged by invaders. The invaders also dug up the historic Zira ruins between the Elbiske and Tirmisa villages in Rajo and stole ancient mosaics.
TREES SET ON FIRE
The invaders set fire to 200 trees around Afrin city center on July 5, and over 300 decares of wheat and barley fields in the Sherawa district on July 17.
Afrin Human Rights Organization Official Spokesperson Ibrahim Shexo called on international powers and human rights organizations to fulfill their duties regarding the rights violations in Afrin.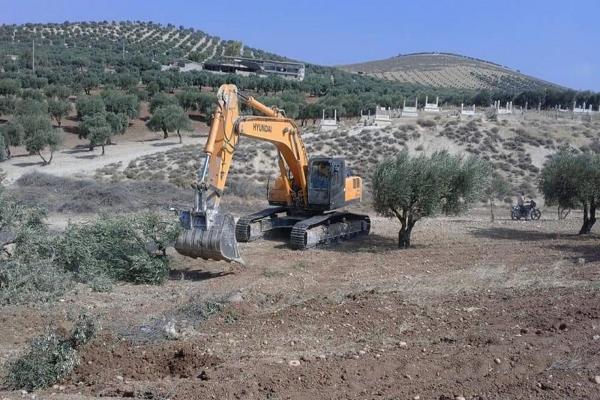 RELATED NEWS: