YPG: "Last advisory group withdrew from Manbij"
YPG has announced that the last advisory group has completed its mission to aid the Manbij Military Council in military training and has withdrawn from the city.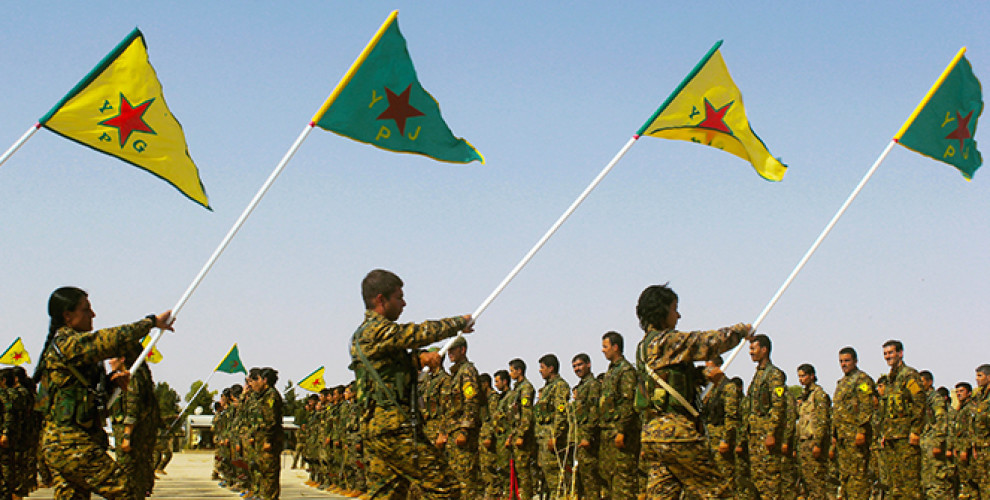 YPG General Command issued a written statement today and said the Manbij Military Council has reached a level that they can organize their own trainings, and that the last group remaining in Manbij to aid the council in military training has withdrawn. YPG said, "We state that if seen as necessary, our forces will heed the call of the people of Manbij."
"WE ACHIEVED A VICTORY"
The YPG statement is as follows:
"We were invited by the Manbij Military Council to the military operation to rescue the city of Manbij  from the terrorist organization ISIS within the framework of YPG's general strategy in the war against terror. This invitation was made in the first quarter of 2016. On tha basis of this call and our agreement with regional forces including Turkey, our forces responded to the call of the people of Manbij along with the International Coalition and launched the operation to liberate Manbij on June 1, 2016. After the operation that lasted over 2 months, a victory was achieved and terrorists were removed from the city and most of the villages. A victory was achieved following the glorious war waged by our fighters against terrorism. This resistance and sacrifice was crowned with the announcement that Manbij was liberated on August 15, 2016.
"TURNED OVER SECURITY TO MANBIJ MILITARY COUNCIL IN 2016"
After the city of Manbij was liberated, security and stability was reinstated in the region and our forces handed over regional security to the Manbij Military Council on November 16, 2016. Our forces withdrew from the city and the official statement on the matter was published on various media channels.
"MILITARY COUNCIL REACHED LEVEL TO ORGANIZE TRAININGS"
When the Manbij Military Council issued a request, a group of our commanders stayed with the Manbij military forces as advisors. This group aided the Manbij Military Council in training matters, and this was done in coordination with and knowledge of the International Coalition. Following efforts that continued over 2 years, the Manbij Military Council has reached a level where they can organize their own trainings, that is why the YPG General Command has decided to withdraw the military advisory group from Manbij.
"IF SEEN AS NECESSARY, WE WILL HEED THE PEOPLE'S CALL"
As YPG forces, we say to the public and the people of Manbij that our struggle and our sacrifice is so the people of Manbij could be rid of the ISIS terrorists who pose a great threat to the whole of humanity. In order to continue with our duty, we give a message to the whole world that we will continue our fight against terrorists, defeat them and ensure security in all liberated areas. Our forces will also heed the call of the people of Manbij if seen as necessary."