YPG: Anyone in cooperation with the invasion forces is our target
YPG: "We warn that no one should be a crime partner of the Turkish state and a matter of dirty negotiations in the hands of the Turkish invasion army."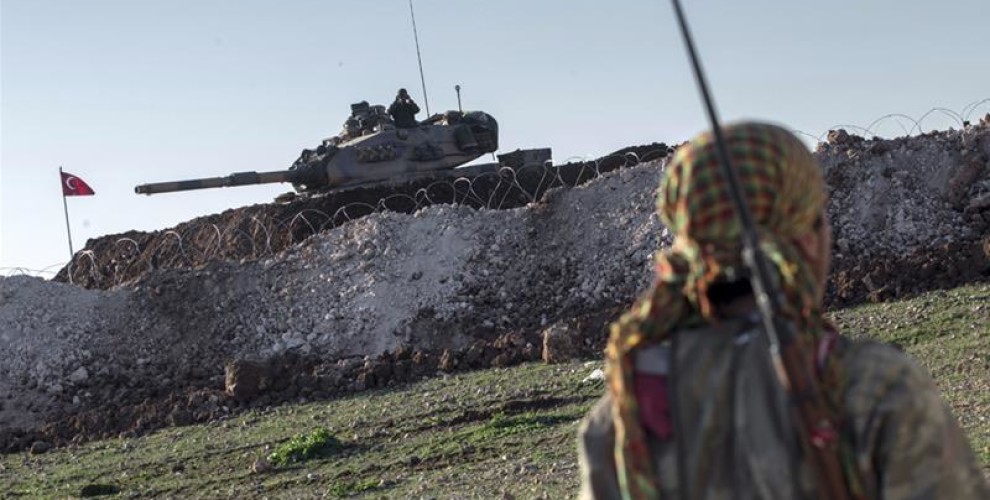 YPG (People's Defense Units) General Command in Afrin released a statement about an action against Turkish forces and allied terrorists in Afrin.
The YPG statement said the following;
"Within the scope the second phase of the Resistance of the Age, our forces have carried out effective actions against the invading Turkish army forces and terrorists, including those who were appointed by the Turkish intelligence agency (MIT) for special duties in Afrin.
The terrorist named Jamal al-Zakhlool, who was responsible for organizing the placement of terrorists and their families brought to Afrin from various places in Syria, and who had been being followed by our forces, was killed in the organized action.
Al-Zakhlool who was forcing Afrin residents to flee their homes and was placing FSA terrorists and their families in the abandoned homes of Afrin people had two meetings with MIT officials earlier. Al-Zakhlool was also tasked with establishing internal security forces, civilian administration and courts in occupied Afrin.
One day before the action, Al-Zakhlool was patrolling in the village of Basutah with Al-Hazma Brigade and Failaq al-Sham terrorists with him, ordering the people to be dressed in accordance with Shari'a principles and women not to leave their homes through the loudspeakers. He also asked the people to hand their weapons over to them warning those who don't hand over the weapons would be exiled.
Yesterday our forces have carried out an attack against Al-Zakhlool's vehicle in the area between Kurzalah and Basutah villages which was resulted in the death of Al-Zakhlool and all of the terrorists with him. Failaq al-Sham gangs, who wanted to intervene after the operation, were also targeted by our forces, three more terrorists were killed and two military vehicles were destroyed as a result of the succesful actions.
Recalling the earlier statements we issued regarding the attempts by Turkey and its terrorists to demographicaly change the region by settling terrorists and their families in the city after the people of Afrin have been displaced, we once again stress that settling of these families in Afrin is illegitimate in terms of fundamental human rights and is a clear violation of international law. We reiterate that these terrorists and their families are the main targets of our forces. Our forces will target all the elements in the Afrin Canton that are in contact or cooperation with the Turkish invasion state.
For these reasons, we warn that no one should be a crime partner of the Turkish state and a matter of dirty negotiations in the hands of the Turkish invasion army.
We once again salute the resistance and the struggle by our people that have been forcibly displaced and reiterate our determination to liberate Afrin. The resistance will go on until we give our people their land back, no matter how long it will take."