Yazidi woman kidnapped in occupied Afrin, delivered to Turkey for trial
An abducted Yazidi woman has been delivered to Turkey for trial "on charges of terrorism".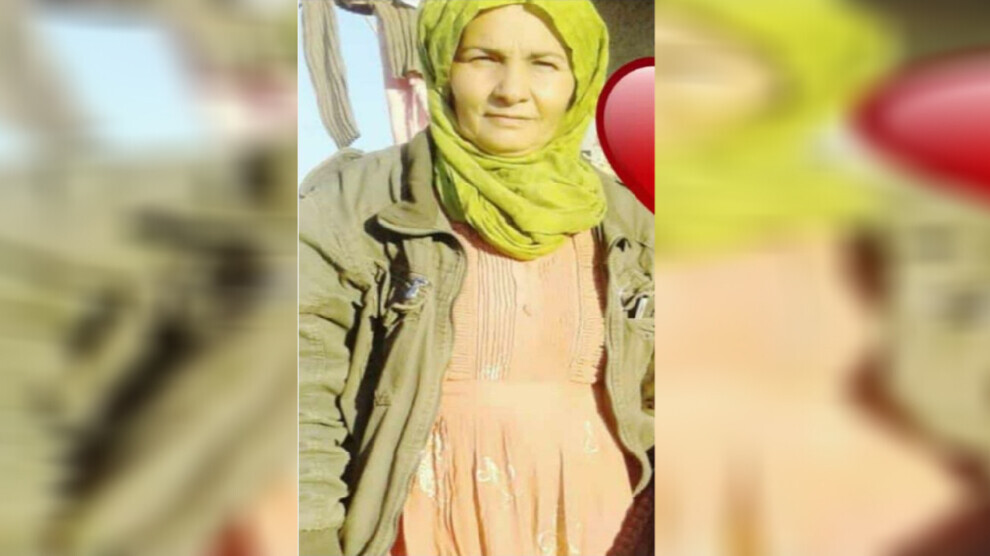 A Yazidi woman aged 45, named Ghazala Mannan Salmo, from the Yazidi village of Basufan in Afrin's Sherawa district, was abducted by Turkish-backed Faylaq al-Sham mercenaries, reported the Human Rights Organization of Afrin, Syria.
According to the organization, the woman was kidnapped alongside dozens of Kurdish residents of the villages of Baiyeh, Basofan, Kabashin, Burj Haydar after they were accused of booby-trapping the car of an Islamist ringleader of al-Hamzat Brigade, called Abu Zubair, on 4 December 2020.
Ghazala Salmo, mother of six, was brutally beaten and tortured following her abduction to an extent that she now suffers mental disorders, according to a local source from inside Isca prison where she was locked up.
The source said that she has been recently handed over to Turkey jurisdiction a week ago in preparation for her trial on " charges of terrorism".
RELATED NEWS: