Worldwide actions to mark 3 August genocide against Yazidis
Simultaneous actions and events will take place around the world on 3 August. The Struggle Platform for Kidnapped Women has made a call to support the actions and events planned for 3 August.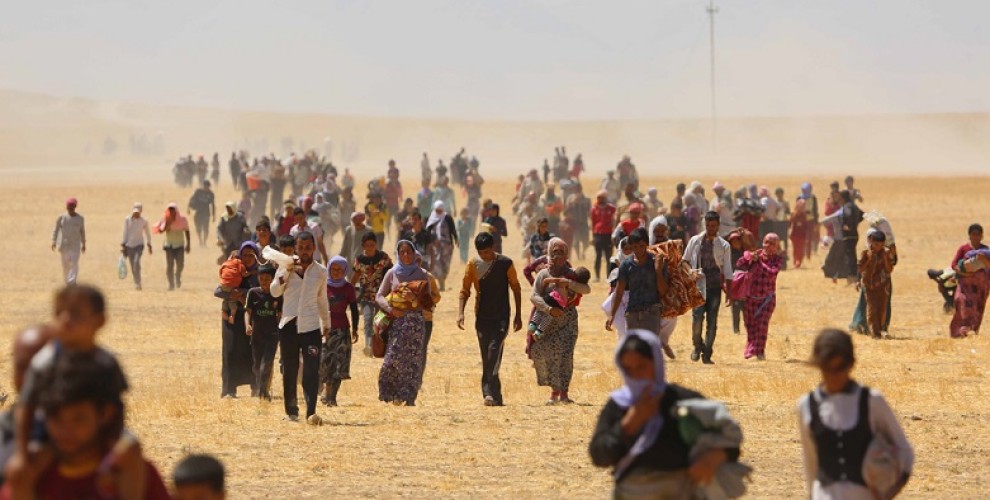 Actions and events will be held simultaneously on 3 August to mark the anniversary of the genocide carried out by ISIS against the Yazidi community.
The Struggle Platform for Kidnapped Women held a press conference at the Human Rights Association (IHD) branch in Diyarbakır to announce the program of events organised for 3 August, International Day of Action Against Feminicide and Genocide.
Peoples' Democratic Party (HDP) Batman deputy Feleknas Uca read the statement in Kurdish while Platform member Şükran Mızrak read the same text in Turkish.
Şükran Mızrak reminded that ISIS attacked Shengal on 3 August 2014. The result of that attack was the killing of thousands of Yazidi people. Six thousand women and children were kidnapped while 400 thousand people were forced to flee their houses and land.
Three thousand Yazidi women and children are still in the hands of ISIS.
Şükran Mızrak said: "We emphasize that any kind of violence, attack, genocide is first and foremost an attack on women" and added that the war plans developed for the Middle East amount to a Third World War.
'We believe in fighting together'
Calling on all world women, democratic women's institutions, organisations, associations, movements and individuals to participate in the simultaneous actions on 3 August, Mızrak said: "These actions are against fascism and genocide. On 3 August at 11am local time, we invite everyone to wear a black ribbon against genocide. We are sure that together we can fight against all genocidal policies targeting peoples and women in battle zones."
The activities and actions scheduled for 3 August are as follows:
* On 2 August social media activities to create public opinion awareness. The Twitter meeting is at 8pm under the hashtag "3 August".
* 1-3 August: the crime against humanity carried out on 3 August will be denounced and remembered with panels, seminars, TV programs, painting exhibitions.
* One minute's silence action to be held at 11 am on 3 August. Everyone should wear a black ribbon and make a press statement.
Emphasizing that the resistance of the Yazidi women is the resistance of all women, Mızrak demanded that 3 August be declared "International Day of Action Against Feminicide and Genocide".