Visitors flock to Justice Vigil in Paris
The Justice Vigil launched in protest at the Paris killings continues. Numerous people and institution representatives visited the vigil today.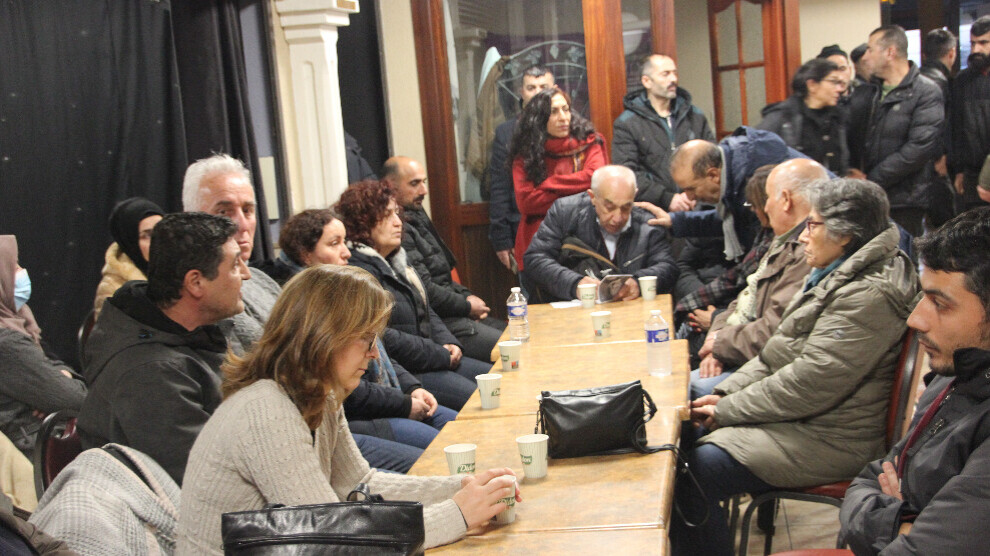 Three Kurdish activists were killed and three others injured in the armed attack on 23 December on the Ahmet Kaya Cultural Centre, a Kurdish restaurant and a Kurdish-run barbershop on Rue d'Enghien in the tenth arrondissement of Paris. The victims of the targeted attack are Evîn Goyî (Emine Kara), a member of the KCK (Kurdistan Communities Union) Executive Council, YPJ (Women's Defense Units) veteran in the fight against ISIS and leading representative of the Kurdish women's movement, musician Mîr Perwer (M. Şirin Aydın) and long-time activist Abdurrahman Kızıl.
While the forensic medicine procedure for the three victims has not been finalized yet, the Justice Vigil launched at Ahmet Kaya Cultural Centre continues. A number of people and representatives of civil organizations visited the vigil today.
Ahmet Kaya's family, Sakine Cansız's brother Metin Cansız, French artists, SYKP, MLKP, SKP and Partizan Europe representatives, Paris Association of Artisans, Peace Academics, Argentinean representatives and Tamil People representatives are among today's visitors who were informed about recent developments with regard to the triple murder.
Artist Farqin delivered a short speech about Mir Perwer.
A protest will be staged under the leadership of the Kurdish cultural movement TEV-ÇAND in front of the French Ministry of Culture today at 14.00.