Turkish state terror in Urfa
Turkish soldiers set a house on fire in a neighborhood of Urfa following a clash in which Turkish security members suffered casualties and injuries.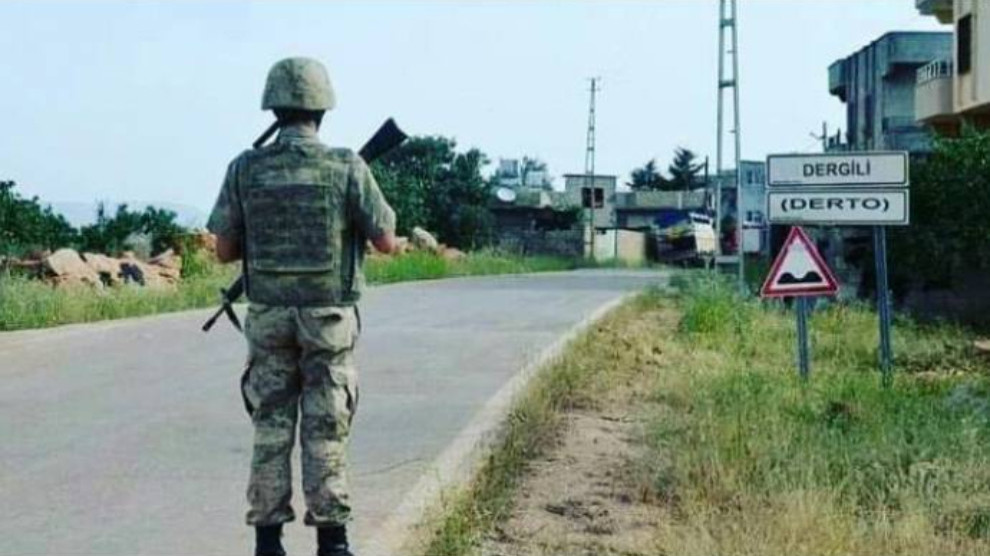 A deputy chief of Turkish Special Operations Police was killed and two policemen wounded in a clash in the neighborhood of Dergili (Derto) in Urfa's Halfeti district.
In the wake of the fighting, a large scale military operation was started in the region and soldiers set a house on fire. All members of two families have been taken into custody.
Turkish forces banned entry into and exit from the neighborhood and carried out a raid on the house of neighborhood resident Fahri Alakuş at 2 am last night. The fire opened by Turkish soldiers and police injured the women in the house. While hand grenades were thrown into the house, two people inside lost their lives.
After the evacuation of corpses from the house in the very early morning hours, soldiers set the entire house on fire. According to information provided by local sources in the region, Turkish forces also raided the home of Zeki Alakuş who lives in the same neighborhood, and took all the family members into custody, including children. It was not immediately clear where the detainees were taken, while reports suggest that they were all tortured.
Names of those tortured and detained by Turkish state forces are as follows:
Sinan Yıldırım, Celal Yıldırım, Mehmet Yıldırım, Uğur Yıldırım, Kenan Yıldırım, Ahmet Yıldırım, Mustafa Yıldırım, Abdullah Yıldırım, Müslüm Yıldırım, Cindi Zincirkıran, Emin Zincirkıran, Ali Zincirkıran, Halil Zincirkıran, Tacettin Gül, Fevzullah Gül and Abdullah Gül.