Thousands protest for Rojava in Freiburg and Stuttgart
In Freiburg and Stuttgart thousands of people protested against Turkish incursion into northern Syria. Demonstrators called upon the German government, the European Union and United Nations to take immediate action.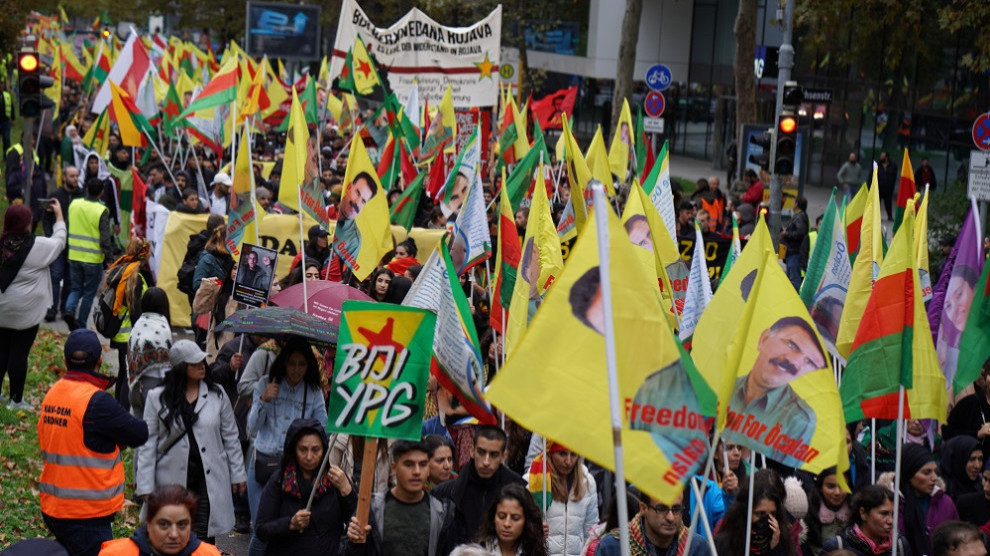 Worldwide demonstrations have been held today in protest at the Turkish military offensive seeking to invade North and East Syria.
In the German city of Freiburg, Kurds and their friends held a demonstration that began at the square of the Old Synagogue.
In Stuttgart, over twenty organizations had called for a demonstration for the end of the Turkish war in northern Syria and the lifting of the PKK ban in Germany. Speeches were given by, among others, the Left Party members Heike Hänsel and Gökay Akbulut. The march was led by a bloc of women with a picture of Kurdish female politician Havrin Khalaf who was murdered by Islamist proxies partaking in Turkey's offensive. The final rally took place at the Schlossplatz Square.