"The joy of the people liberated from ISIS gives us strength"
YPJ fighter Doza Jiyan reports on the great joy with which the civilian population received them in the liberated Dashisha.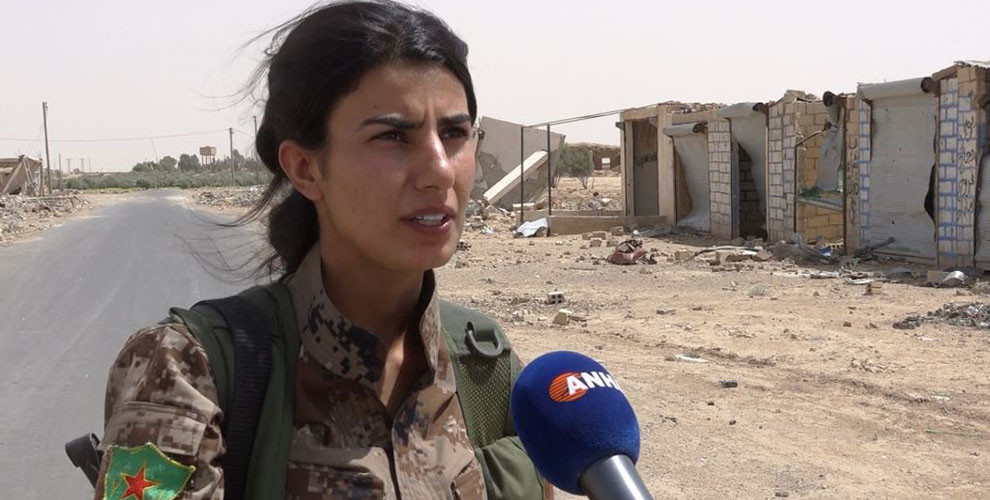 YPJ (Women's Defense Units) fighter Doza Jiyan was involved in the liberation of the town of Dashisha near Hesekê from the hands of the Islamic State (ISIS). Jiyan told ANHA that the liberation offensive "Operation Cizire Storm" has not ended with the liberation of the small town and will continue until ISIS has been smashed all along the Syrian-Iraqi border.
She reports on ISIS minefields that are hampering the advance: "We have started to clear the mines in the village of Xirbet El-Şiêrat, about two kilometers from Dashisha. The gangs have planted mines on cars and motorcycles alongside the road. But despite everything, Dashisha was freed."
Jiyan speaks of ISIS cells still in the vicinity of the city and emphasizes that they will continue fighting until the entire region is liberated. She talks about the popular response to the arrival of the Syrian Democratic Forces: "It gives a distinct happiness and excitement to see the freedom of children and women, the biggest victims of the torture by the mercenaries."