Syriac priest in Mardin sentenced to 2 years in prison on terror charges
Syriac Priest Sefer (Aho) Bileçen was sentenced to 2 years and 1 month in prison in Mardin province, accused of "membership in the PKK".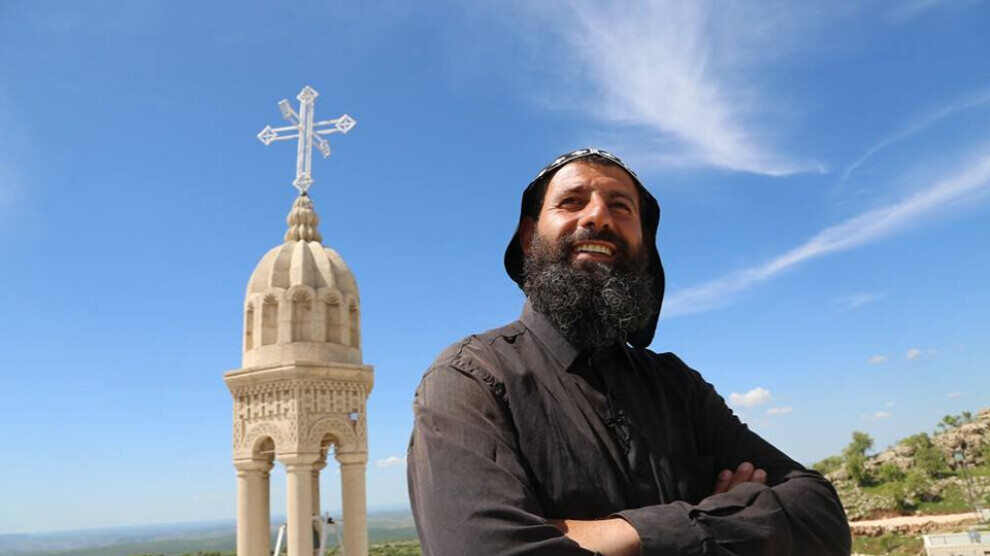 Sefer (Aho) Bileçen, the priest of the Syriac Orthodox Monastery Mor Yakub (also known as the Church of St. Jacob of Nisibis) in Nusaybin district of Mardin was taken into custody on January 9, 2020 alongside 10 other people.
Accused of "membership in a terrorist organization" -meaning the PKK-for giving bread and water to guerrilla fighters, he was jailed on January 10, 2020 and released after four days.
The final hearing of the case was held at the Mardin 4th Heavy Penal Court. While the priest was not present, his lawyer attended the hearing.
The prosecutor's office reiterated its opinion on the prison sentence, claiming that the priest "aided the organization". On this basis, the court board sentenced him to 2 years and 1 month in prison.
During a hearing held in September 2020, the priest rejected the accusations against him. He did not deny the assistance, but emphasizes that it had no political background, but corresponded solely to religious convictions. He said he did not do this in order to support an organization, but because of his faith. "I give food to everyone who comes to my door - whoever he is." The priest is also accused of not having reported the identities of those seeking help to the authorities in time, although he learned afterwards that they were guerrilla fighters.
RELATED NEWS: