HDP MP denounces increasing pressure against Syriac Christians
The Syriac MP of the HDP for Mardin called for support for his community in southeast of Turkey.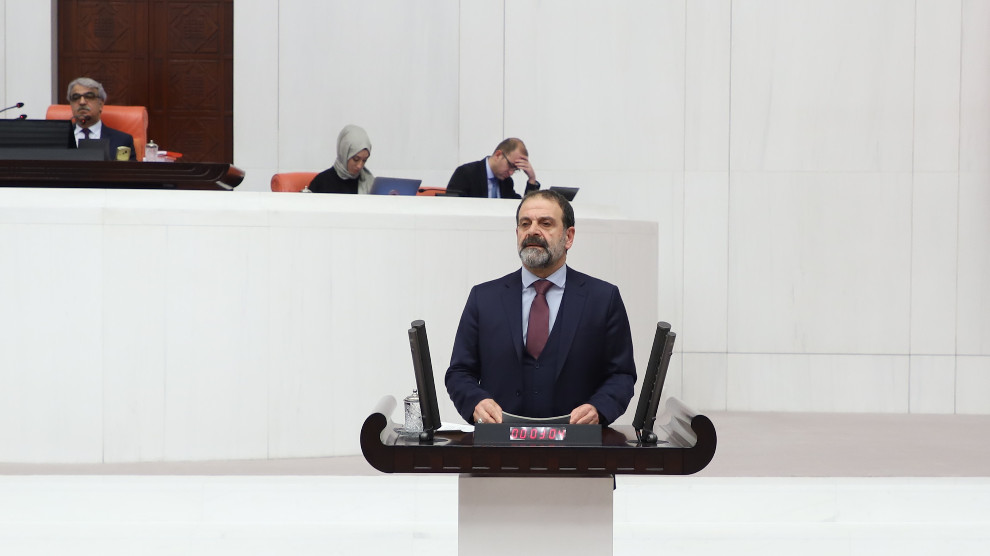 Peoples' Democratic Party (HDP) MP for Mardin and member of the EU – Turkey Joint Parliamentary Committee, Tuma Çelik released a written statement briefing on the latest developments regarding the Syriac Christian community in southeast of Turkey facing unprecedented dilemmas during last months.
The HDP MP recalled as background information that on January 9, during a security operation by Turkish forces, Syriac monk of Saint Jacob Monastery Sefer (Aho) Bilecen, chief of the Arkah (Üçköy) village Josef Yar and Syriac citizen Musa Taştekin were detained with 10 other civilians.
While Musa Taşdemir and Josef Yar were released, Monk Aho of Saint Jacob Monastery was remanded in custody by Turkish forces. Later on, as a result of pressure of public opinion and indoor meetings Monk Aho was also released on January 14.
HDP MP said; "However, today we learned that an indictment has been penned about Monk Aho and accusing him of being "member of organisation" and first hearing is scheduled for March 19, 2020."
On the other hand, Hurmuz and Şimoni Diril, a Chaldean couple from Mehre (Kovankaya) village in the Beytüşşebap district of the Şırnak Province, have been missing since January 11. They are the parents of Remzi Diril, the priest of the İstanbul Chaldean Church. Conducting an investigation into the incident, the prosecutor's office imposed a confidentiality order on the case on January 16. Today, as for 30 days, there is no tangible news and proof about their whereabouts.
HDP MP Çelik added; "With these two recent cases, pressures amount against Syriac Christians of southeast region of Turkey and jeopardise the presence and future of the native community. In this regard, I would like to draw attention to the Syriac community of Turkey and call for support for them in this troubled process."
RELATED NEWS: