Swedish Left Party MP sends letter to Öcalan
Swedish Left Party deputy Jeannette Escanilla sent a letter to the Kurdish People's Leader Abdullah Öcalan with a memorandum of parliament.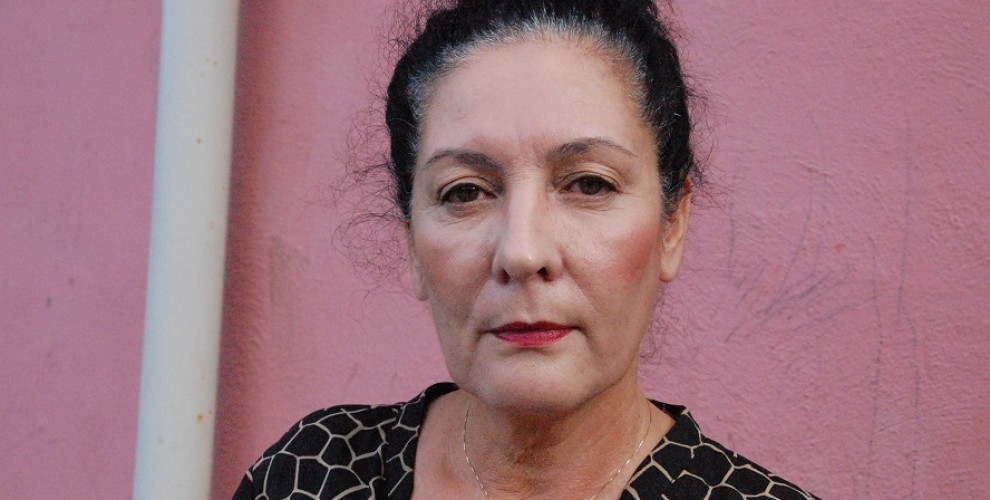 In the message she said that the parties will continue their struggle for the freedom of the Kurdish leader and all political prisoners
Escanilla participated in the event organized to commemorate Atakan Mahir (İbrahim Çoban), th HPG commander who lost his life in an operation carried out by the Turkish state in Dersim, and Zeki Şengali (İsmail Özden), who lost his life in Shengal on 15 August.
Escanilla handed the letter to executive of Uppsala Kurdish Democratic Cultural Center (NCDK) Yekbun Alp.
Jeannette Escanilla told ANF she joined the event to commemorate those who lost their life for human rights and the freedom of Kurdistan.
"I joined this event - she said - because I want to show my respect and solidarity to the Kurdish people. I especially remember those who lost their lives in the brutal assaults of the Turkish state in Shengal. I condemn this brutal attack and genocide, the attempt of the Turkish state to destroy the Kurds. Zeki Sengali was the symbol of the struggle for women's rights. The genocide against the Kurdish people has been going on for a long time. The world is silent".
Escanilla recalled that the Left Party has been supporting the struggle of Kurdish people from the 1970s onwards.
"We observe that Erdogan is becoming more authoritarian. He became a dictator. - she said - He does not want people to live in peace. He wants to destroy a people who struggle for their rights for many years. Kurds, intellectuals, trade unionists, women and journalists are held in prison. Every day people's rights are violated".
The question of how the Swedish government assesses the attitude of Erdogan as to human rights abuses and massacres, said Escanilla "is very weak. Foreign Minister Margot Wallström has been working successfully in foreign policy. But we must take a more determined attitude towards the violations that the Turkish state has carried out".
SANCTIONS ON TURKEY
Escanilla said: "Kurdish people are not alone. We are with them with all our hearts and we will continue to give all kinds of support. Sanctions should be imposed on Turkey. The European Union should stop economic aid to Turkey".
As to the letter she wrote to the Kurdish People's Leader, Escanilla said: "I write this letter to let Mr Öcalan know that he has not been forgotten".
Escanilla added in the letter that "in Turkey democracy can not be reached if all those living in the country are not free. If democratic and cultural rights of the Kurds in Turkey are not recognised, there could be no democracy.
AN INSPIRING LEADER
Today, Kurds play an important role in democracy in four parts of Kurdistan. The Kurds, who defeated fascism in Kobanê, showed how to win victory over fascism all over the world". 
Escanilla told Öcalan that the struggles of the Kurds show the way to peace, democracy and freedom. 
"In this fight you are important, millions of people are watching you. I salute you for being an inspiring leader, I hope you to be free soon. We will continue fighting for this to happen here".