Solidarity with the hunger strikers in Oslo and Borlänge
Demonstrations in solidarity with Leyla Güven and the 7,000 hunger strikers in prison were organised in Norway's capital, Oslo and in Borlänge (Sweden).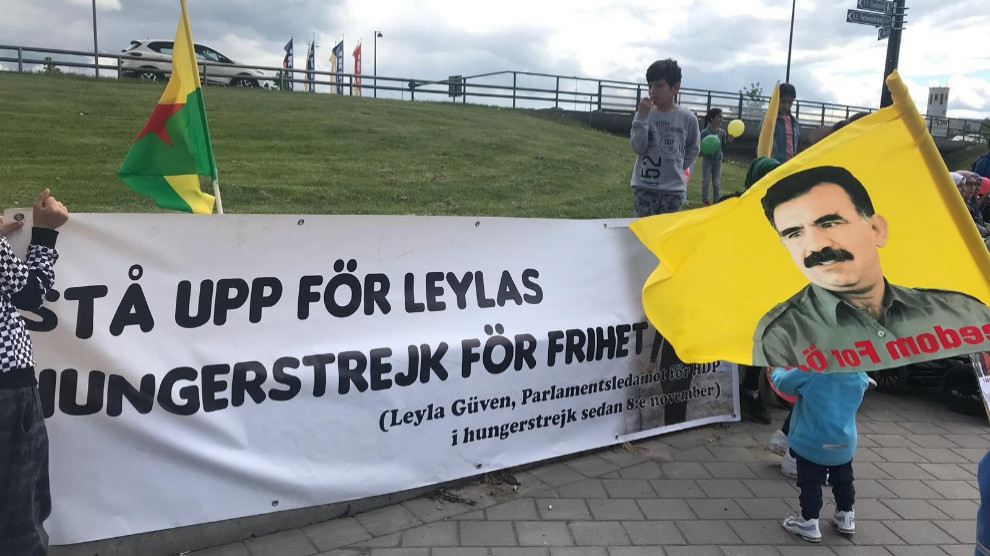 Activists in both cities reminded that the HDP Hakkari MP has been on hunger strike for 199 days [Saturday] while 30 prisoners are on death fast. 
Borlänge
In the speech given on behalf of the CDK, the resistance of the Kurds in this process was underlined and it was stated that the resistance is getting closer to success. "Soon isolation will be broken thanks to the hunger strike resistance", said the speakers at the rally. 
Oslo
In Oslo activists commended the hunger strike and death fast resistance demanding the end of the isolation regime imposed on Abdullah Öcalan.
The action was organized by the Democratic Kurdish Community Center in Norway, were embraced.
Kurdish politician Cemal Serhat spoke at the event.