Sezai Temelli tells Siirt: Now is HDP time 
"Our longing is for peace, democracy, radical democracy. We will achieve it all together. We will change an entire country starting from our cities."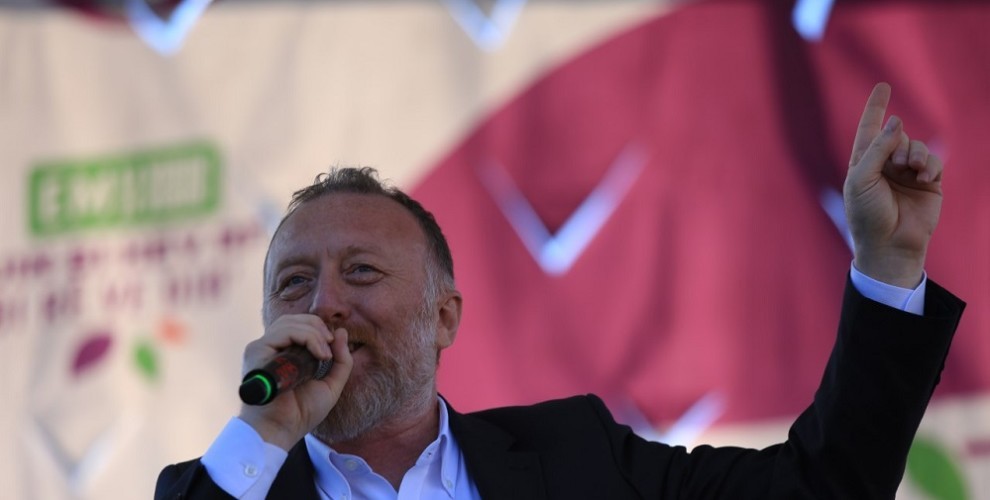 HDP co-chair Sezai Temelli attended an election rally in Siirt city center after joining a public meeting in Kurtalan district.
The city was besieged by the police and the HDP election bus was welcomed by the people. Women wearing Kurdish traditional dresses stood in front of the tens of thousands who filled the area where the rally took place. 
"Leyla Güven is our honor", "Biji Serok Apo" chanted the crowd, while HDP Siirt Municipal co-mayor candidates Berivan Helen Işık and Resul Kaçar greeted the people. 
HDP co-chair Sezai Temelli said: "For 132 days Leyla Güven is resisting against lawlessness. Today in prison there are thousands of prisoners on hunger strike. They are ill-treated, oppressed, tortured, harassed. While this injustice persists, this country cannot go anywhere. Injustice exists even in the courts."
Temelli added: "People are angry, but we should not fall into the government trap and we should channeled our anger in the polling station. We will come to power in Kurtalan, Bingöl, Muş and Kars. We will get rid of this government that does nothing to solve our problems."
The HDP co-chair continued: "Now is HDP time. Now in the cities it is the time of women. 
Our longing is for peace, democracy, radical democracy. We will achieve it all together. We will change an entire country starting from our cities. We have created an option. And if we cannot come to power, we will support the democratic forces against the AKP-MHP alliance. This is the victory of democracy, it is the victory of those who want peace. The HDP has paved the way to politics."