SDF Commander: "We will move on to liberate Hajin, too"
SDF Command Member Sherko Heseke stated that after the Al Dishashah region is cleared, they will move on to liberate the Hajin town and have the east of the Euphrates River completely cleared of ISIS gangs.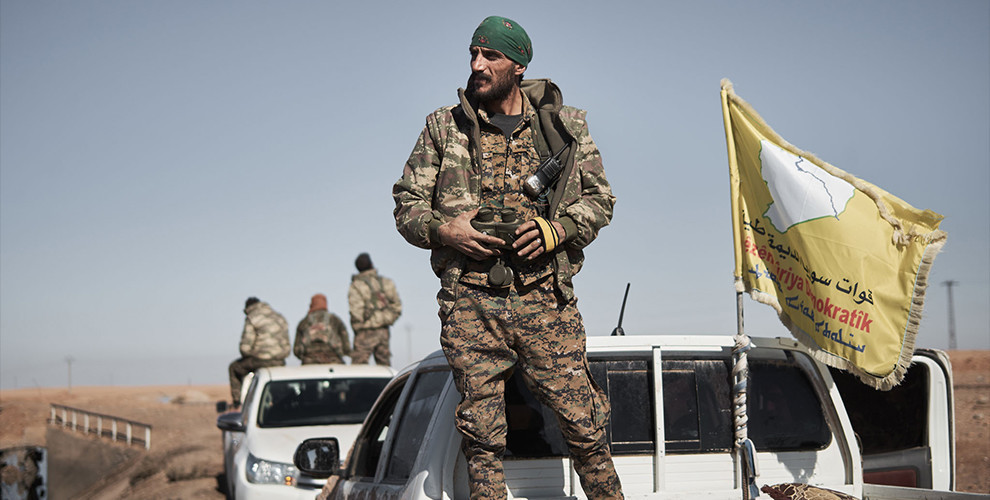 Syrian Democratic Forces (SDF) Command Member Sherko Heseke spoke to ANHA and stated that after they clear the al-Dishashah region of Deir ez-Zor as part of the Operation Cizire Storm, the border line will be completed and Hajin town will be the next to be liberated.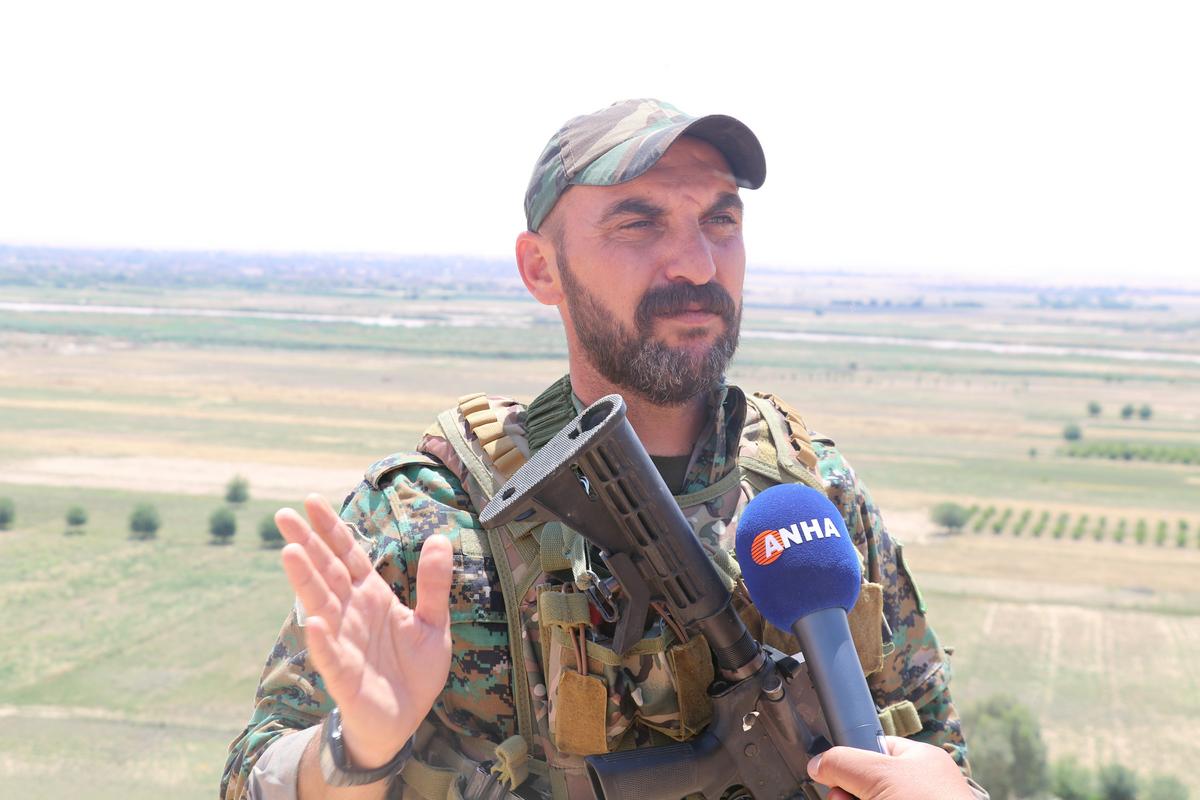 "MINE SWEEPING AND CIVILIAN RESCUE OPERATIONS CONTINUE"
Heseke said expert units in the SDF cleared the landmines laid by ISIS gangs in the Birj territory yesterday and added that the units will clear the whole region to the east of the Euphrates River of ISIS landmines. Heseke pointed out that ISIS gangs use civilians in and around Hajin as human shields, and stated that SDF special units continue to conduct operations to rescue civilians.
SDF Commander said hundreds of civilians seek refuge in SDF controlled areas every day: "ISIS gangs target the civilians who want to flee the areas they invade. That is why it's very difficult for civilians to leave these areas."
"ALLEGATIONS OF CLASHES WITH THE REGIME ARE NOT TRUE"
When asked about some media organs claiming that there are clashes between the SDF and Syrian regime forces, Sherko Heseke said: "There have been no clashes between our forces and regime forces anywhere. Some circles want to create chaos with these lies, they are targeting the stability of the region."