Protest in London against Turkey's invasion attacks on South Kurdistan
Kurds living in London protested the Turkish state and the KDP.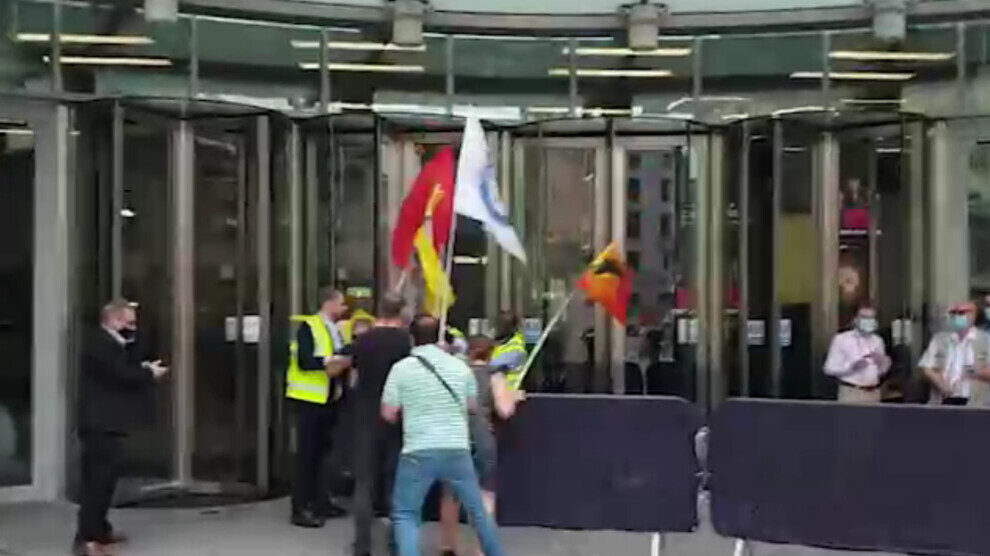 In London, the capital city of Britain, activists protested the invasion attacks of the Turkish state on southern Kurdistan (northern Iraq) and the ruling party KDP's collaborative stance.
The protest action held in front of BBC central office was joined by Britain Kurdish Community Council, London Kurdish Community Council and the United Forces.
Elif Sarıcan making a brief speech on behalf of Britain Kurdish Community Council indicated Turkey's attacks on Kurdistan and said, "They intend to annihilate whole Kurdish people. The racist attacks of fascist Erdogan's and collaborating stance of the KDP are completely unacceptable."
Likewise, Ercan Akbal speaking on behalf of London Kurdish Community Council said, "The attacks of Erdogan and fascist AKP on Kurdistan aim a genocide of Kurdish people. While the Kurdish people resist against this genocide attempt, the KDP stabs in the back and collaborates with the Turkish state. This is nothing more than a betrayal scene."
During the speeches, an activist managed to enter BBC building and occupied the entrance gate. While the activist was not allowed to go out for a long while, tension increased during the action. The activists ended the protest after their fellow was released from custody.