Protest for Afrin in front of the Council of Europe
Protest actions of Kurdish people living in Europe and solidarity of persons and groups against the violent war of aggression against the civilian population of Efrin (Afrin) continue.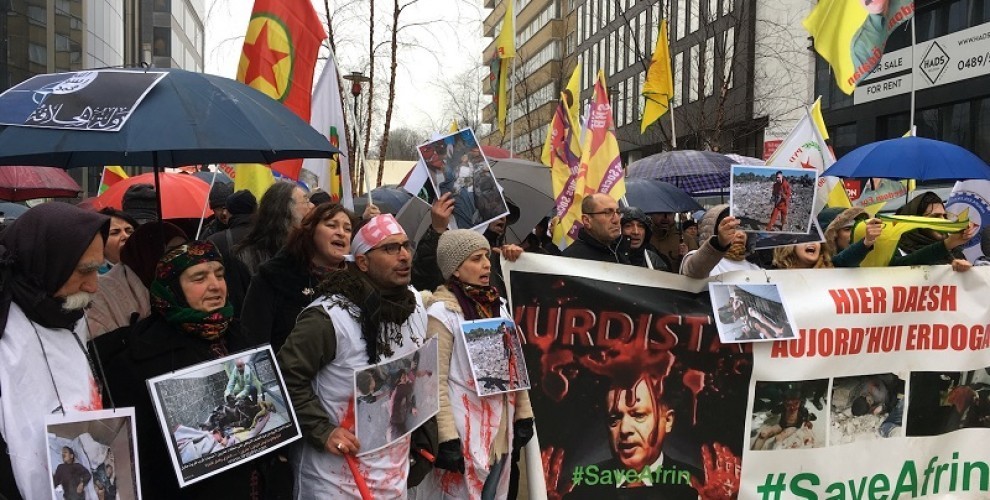 Kurds and allies in solidarity met in front of the Council of Europe in Brussels to protest against the genocidal attacks by the Turkish-Jihadist occupation army against the people of Afrin.

The protest organized by the "Solidarity with Afrin Platform" took place simultaneously with the meeting of EU member states. Protesters condemned the silence of EU countries and condemned the massacre of women and children by the Turkish state and Turkish President Erdoğan in Afrin.