Portuguese ISIS member under SDF arrest for 6 months
Nero Saraiva from Portugal is one of the first European fighters to arrive in Syria and join the terrorist organization in 2012.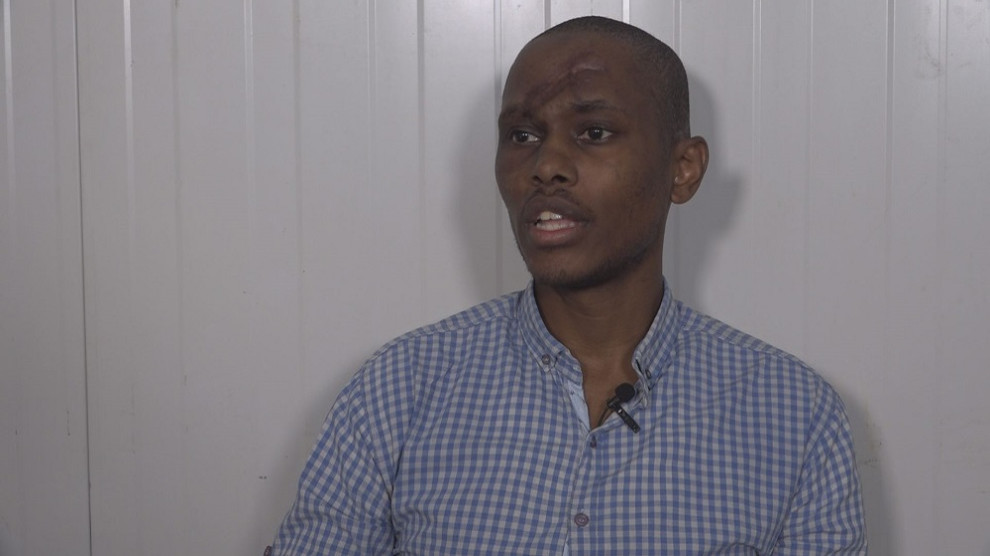 ISIS member Nero Saraiva, code name Ebu Yakup Endülüsi, who has been under SDF arrest for 6 months, spoke to ANF.
The 33-year-old Sariva had been residing in London before joining the ISIS. He claims to be one of the 5 football players who joined the organization. Nero Saraiva married 6 times in the UK and 5 times in Syria and has 8 children. Two of his ex-wives, and his new wife, are currently staying in the Hol Camp in Heseke.
Saraiva is one of the hundreds of jihadist terrorists who surrendered to the Syrian Democratic Forces (SDF) in Baghouz, where the territorial defeat of ISIS took place, after 7 years. Still, he claims to be regretting it now. Telling about his entire life in detail, he chooses to slur over his times within ISIS.
Many allegations have been voiced concerning Nero Saraiva who surrendered, in a wounded state, to SDF together with his family on 3 March 2019.
European intelligence services and the European media believe Nero Saraiva to be a member of the terrorist group's UK network, namely the so-called "ISIS Beatles".
Saraiva is suspected of being involved in the kidnapping of British war photographer John Cantlie.
Two years later, after being in charge of the European fighters unit, Saraiva was strongly linked to the filmed murder of James Foley, a US journalist beheaded by Jihadi John, according to European media reports.
He was reportedly a commander of one of the Islamic State's foreign battalions in eastern Syria before his capture by the Syrian Democratic Forces.
Nero Saraiva, together with a group of Portuguese refugees like himself, arrives in Turkey in April 2012. Saraiva and his friend Edgar Costa go to Istanbul, then to Hatay and then to Reyhanlı to cross into Syria. After a week, he reaches Idlib with the help of Ahrar al-Sham mercenaries. After a few weeks, his other friends, Celso Costa and Sacit Ture, also arrive in Idlib over the same route.
Saraiva first joins the Ahrar al-Sham mercenaries and acts with them in Idlib and al-Bab. During the conflict between ISIS and FSA in 2014, he goes to Raqqa and joins ISIS. After a month, he is included in the foreign mercenaries group called 'Ebu Musab Zerkavi Ketibe' where he is assigned with the task of recording the recruits from Europe.
Saraiva claims to have gone to Mosul for treatment as he was wounded after the 'declaration of caliphate', and to have spent a year there before returning to Raqqa. After the liberation of Raqqa and all surrounding areas by the SDF, Saraiva tells that he went to Mayadeen and then to Deir ez-Zor region.
Nero Saraiva is one of the countless ISIS members who were stranded and encircled by the SDF in their last enclave, Baghouz town in Deir ez-Zor in March. He then surrendered to the SDF in a wounded state.