Polling booths open in Damascus-controlled areas
Elections are held today in areas under the control of the Damascus government, where Bashar al-Assad wants to reaffirm his power and become president for the fourth time.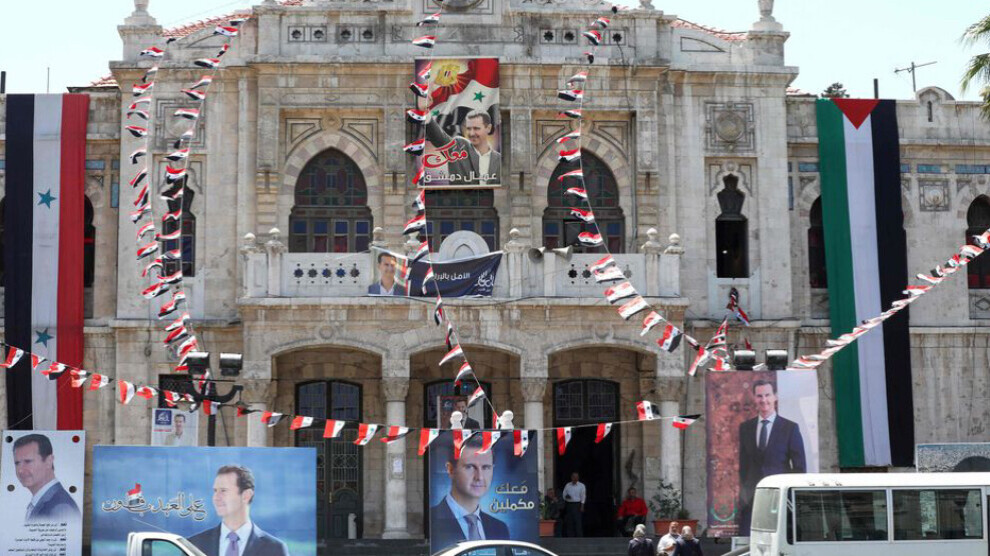 Polling booths have opened in areas under Damascus control where people have been called to vote in presidential elections deemed as illegitimate by many governments.
Damascus argues that the elections show that Syria is functioning normally. However, the Autonomous Administration of Northern and Eastern Syria refused to participate in the elections. The international community said that the purpose of the elections is to reaffirm Bashar al-Assad's rule.
The Foreign Ministers of the United States, Germany, Britain, France and Italy, urged the international community to reject the elections. The statement said: "We call on the international community to firmly reject the attempt to gain legitimacy by the Syrian president without stopping the gross human rights violations or participating in a meaningful way in the political process facilitated by the UN to end the conflict," the statement said.
Western ministers noted that these elections were "neither free nor fair."
The Syrian Democratic Council (MSD) said that they would not participate in the Syrian presidential elections scheduled to be held on 26 May.
The MSD said: "The Syrian Democratic Council has repeatedly announced that it is not concerned with any elections that do not achieve the goals of the Syrians in their lives, rights and political presence, and will not be a facilitator of any electoral procedure that violates the meaning of the UN Resolution 2254."
The statement added: "We as members of the Syrian Democratic Council affirm that we will not be part of the presidential election process and we will not participate in it, and our position is constant that there will be no elections before the political solution in accordance with international decisions, the release of detainees, the return of the displaced, and setting up new foundations for a political path against the tyranny and the control of political forces gathered at one. This should take place in a pluralistic democratic atmosphere that recognizes the rights of the Syrian components equally, without discrimination or exclusion."