Platform for fair elections founded in Ankara
A civil society alliance has been formed in Ankara to campaign for the upcoming parliamentary elections in Turkey to be fair.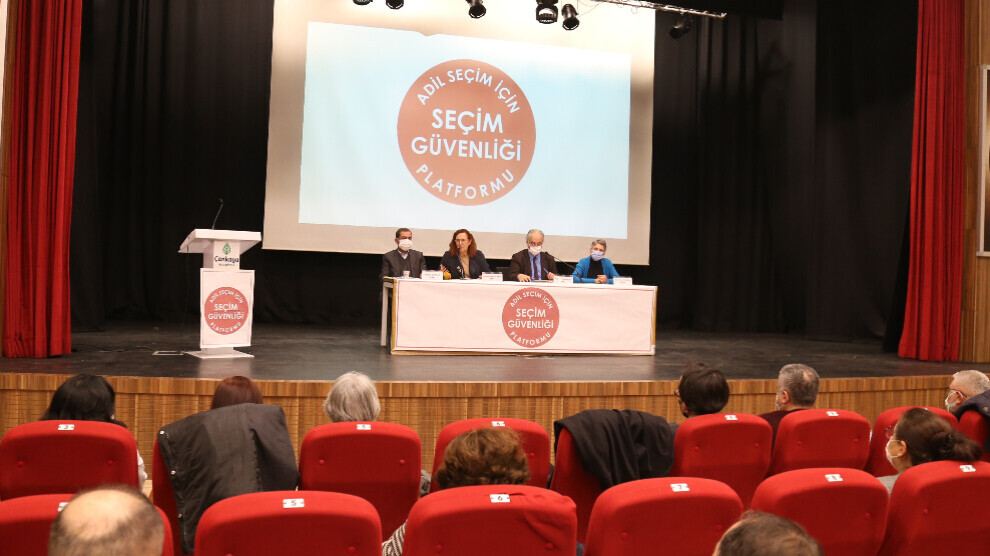 In Turkey, trade union federations have joined forces with civil society organizations to form an alliance for fair elections. The foundation of the 'Electoral Safety Platform for Fair Elections' was announced at a press conference in Ankara on Wednesday. In addition to the trade union federations KESK and DISK, the Turkish Medical Association TTB, the Alevi Bektaşi Federation, the social democratic foundation SODEV, the Human Rights Association (IHD) and other institutions are represented in the alliance.
KESK representative Gönül Kural Şimşek explained at the press conference that the legitimate course of elections has been interfered with in Turkey for a long time. Currently, the AKP/MHP government is losing power, which is why it has put an amendment to the election and party law on the agenda, she said.
The joint statement of the alliance said about the aim of the foundation that democratic mass organizations, civil initiatives, labor and professional associations want to work for fair and safe elections. The work for this must begin immediately in view of possible early elections, it said. For the preparation, the alliance suggests evaluating similar initiatives from the past and incorporating these findings into the work.
The alliance is not only concerned with security on election day and the counting of votes cast, but also with long-term planning in advance. In addition, committees are to be formed to follow the decisions of the election committee at the national level and in the provinces and districts and to monitor their implementation. Similarly, it is to be observed whether there are equal conditions in the election campaign. If necessary, the alliance intends to take legal action.