No rescue effort introduced in most of Adiyaman yet
Although 72 hours have passed since Monday's devastating earthquake and Turkish state officials keep saying that they have reached every spot affected, there is still no rescue effort to rescue people in most of Adiyaman.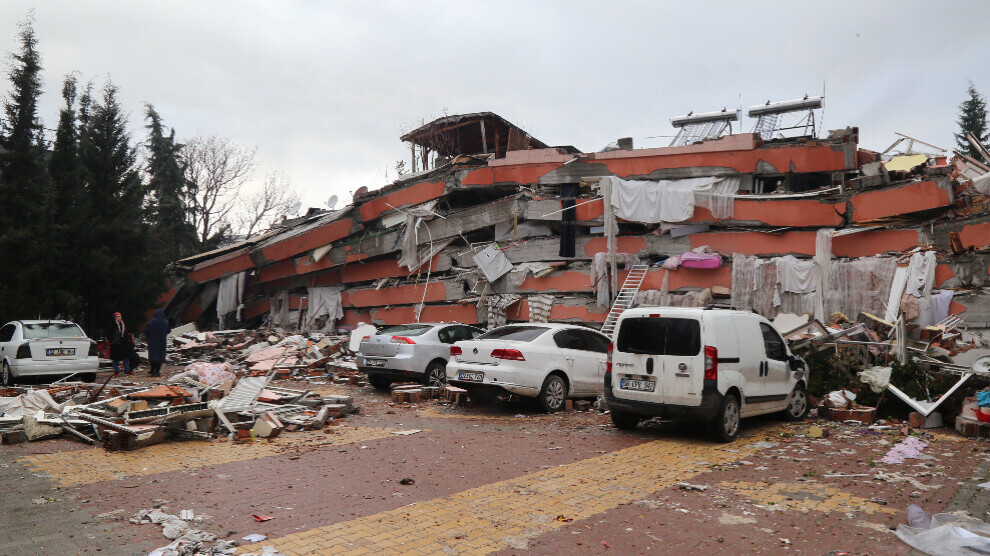 The scale of the devastation from the two earthquakes is gradually becoming clearer. no rescue effort has been yet introduced in many places, especially most of Adiyaman, Maras, Elbistan and Hatay, which were seriously affected by the earthquakes.
Hatice Akdağ, from the HDP Crisis Coordination in Adiyaman, spoke to ANF about the current situation on the ground. She stated that they established an aid network by their own means, but no teams were there to rescue people from the debris. She said: "The HDP has established a crisis coordination desk in the city centre, but we haven't accessed the districts yet. Because most of our administrators here are themselves the victims of the earthquakes. There are serious organizational problems in that respect. We need both manpower and a warehouse for the materials sent by people from other provinces. We are experiencing some difficulties, but we are trying to overcome them through our coordination. HDP MPs Abdullah Koç, Şevin Coşkun and Kemal Bülbül are here with us. At the same time, we are visiting the local people with our delegations and direct the aid trucks coming from other provinces."
Akdağ added: "A significant amount of the wreckage remains intact. Neither AFAD (Disaster and Emergency Management Presidency) nor state officials have come here. There is no official here. People are trying to survive or rescue others by their own means. Manpower is urgently needed here. We need more people to deliver these aids and to establish dialogue with people because our volunteers here are victims themselves."