Police seize music albums, computers, cameras and money in today's searches
Turkish police seized albums, computers and money in the operations they carried out against ESP, SKM, SGDF, Kaldıraç and ETHA.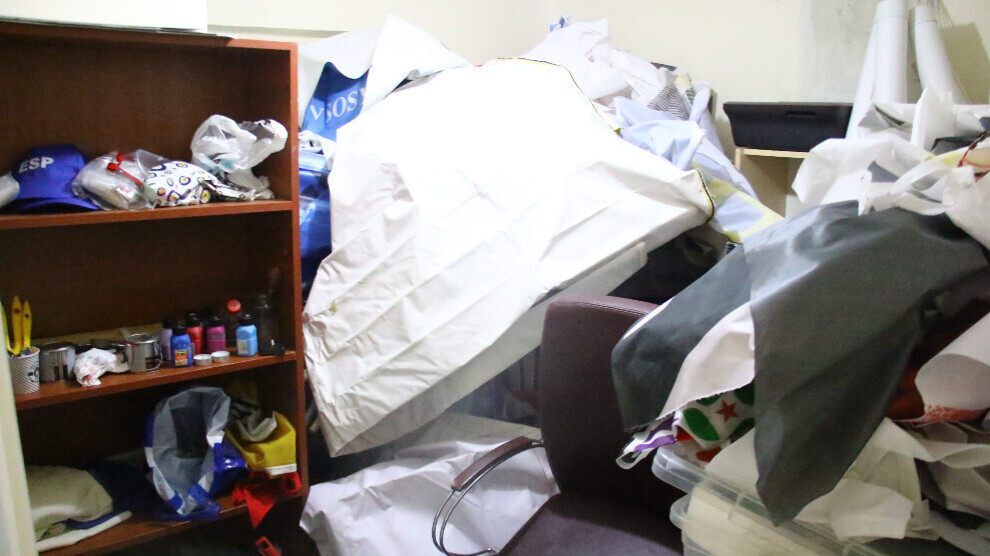 48 people were detained in the Izmir-based operation against the Socialist Party of the Oppressed (ESP), Socialist Women's Councils (SKM), the Federation of Socialist Youth Associations (SGDF), Kaldıraç and ETHA. During the political genocide operations carried out at night, the door of ETHA's office in Aksaray, Istanbul was broken into. The police confiscated the agency's cameras, memory cards and computer hard drives. It was also learned that the computer safes were broken and the 6,600 TL in the office were seized during the search which was carried out without the presence of the agency employees and lawyers.
Police took down the sign of the party during the raid on the ESP Provincial Organization building in Izmir.
ESP said in a statement: "The attacks of the Fascist Palace regime on the socialist press continue. Those who talked about the freedom of the press a few days ago took our reporter Pınar Gayıp into custody by raiding the homes of our agency ETHA employees at midnight, breaking the door lock and entering our agency's office in Aksaray at the same time. The police, who seized the hard drives of all our computers and smashed the computer cases, stole our 6600 TL."
BEKSAV searched, music albums seized
Police also raided the building of the Science Education Aesthetic Culture and Art Research Foundation (BEKSAV) in Kadıköy, Istanbul and seized the new album records, cameras and computers of Vardiya Music Group, which was working within the foundation.