Massacre near Deir ez-Zor: 9 civilians killed, 43 others wounded
9 civilians lost their lives and 43 others got wounded, including reporters for ANHA, in the massacre perpetrated by ISIS near Deir ez-Zor on Thursday.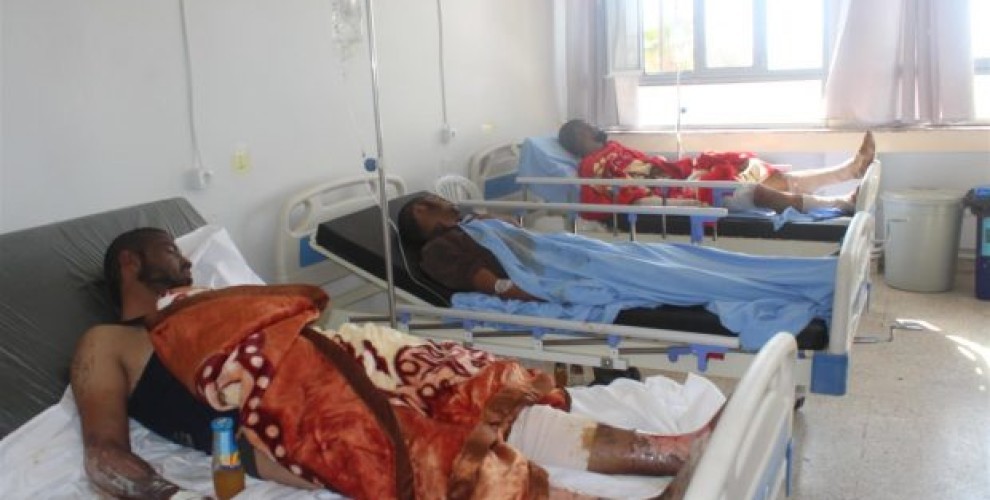 At around 18:30 Thursday evening, ISIS gangs carried out a car bomb attack targeting a group of civilians on Xurafi road located between Deir ez-Zor and Hesekê road.
9 civilians were killed and 43 others were wounded in the attack, including 3 reporters for Rojava based Hawar News Agency (ANHA), one of whom, Dilîşan Îbiş, lost her life later on.
Syrian Democratic Forces (SDF) fighters and Asayish (public security) members rushed to the scene after the attack and transported wounded civilians to hospitals in Hesekê and Qamishlo.
25 of those wounded have been taken under treatment in Îsam Bexdî, Hikme and Wetenî hospitals in Hesekê and 18 others in El-Wetenî hospital in Qamishlo.
While those treated in Hesekê are reported to be recovering, some of those in Qamishlo are in life-threatening conditions, among them 2 babies aged under 2 years and 3 girls aged under 15 with fractures. The other civilians with injuries are reported to be in non-life-threatening conditions.
Most of those targeted in the attack are civilians from Mayadeen, al-Bulayl and al-Muhasan regions of Deir ez-Zor.