Lawyer Nurcan Kaya sentenced to prison
Lawyer Nurcan Kaya has received 1 year and 3 months prison sentence.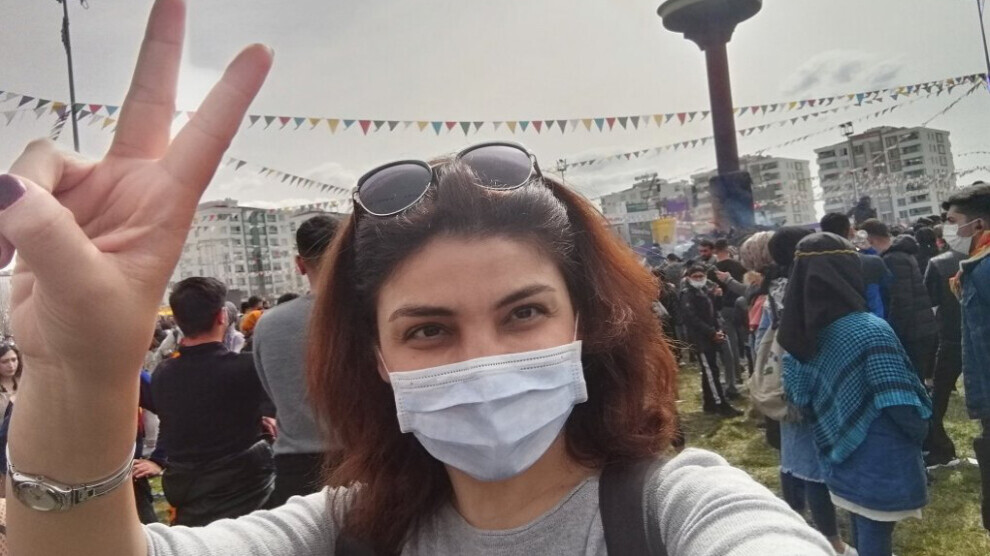 The final hearing of the case against lawyer Nurcan Kaya was held at the 9th High Criminal Court in Diyarbakır on Monday. Kaya was accused of "making propaganda for a terrorist organization" in her tweets between 2014-2020. Kaya, her lawyers Veysel Ok, Mehmet Emin Aktar and Amed Bar Association head Nahit Eren attended the hearing.
The prosecutor reiterated his opinion in the previous hearing, demanding the lawyer be sentenced.
'I WILL CONTINUE TO CHALLENGE MILITARY INTERVENTIONS'
Kaya stated that different articles of the Turkish Penal Code have been used in order to charge her. "This is harassment through the judiciary. It gives the impression that there is a decision or instruction from somewhere to make me remain silent and not criticize some policies of the government."
The lawyer emphasized that she does not believe that any political or social issue can be resolved through violent methods. "I do not believe that any state in the world can resolve a problem either in its own territory or with another state through military interventions, and I oppose such interventions. According to a statement made on September 18, 2020 by the UN High Commissioner for Human Rights, of which Turkey is a member, serious rights violations have been committed in Afrin, Serekaniye (Ras al-Ayn) and Gire Spi (Tal Abyad)."
The court sentenced Kaya to 1 year and 3 months in prison. The court decided to reprieve the announcement of her sentence.