Kurdish activists protest at Eiffel Tower in Paris
Kurdish youth activists staged a civil disobedience action at the world-renowned Eiffel Tower in Paris, France.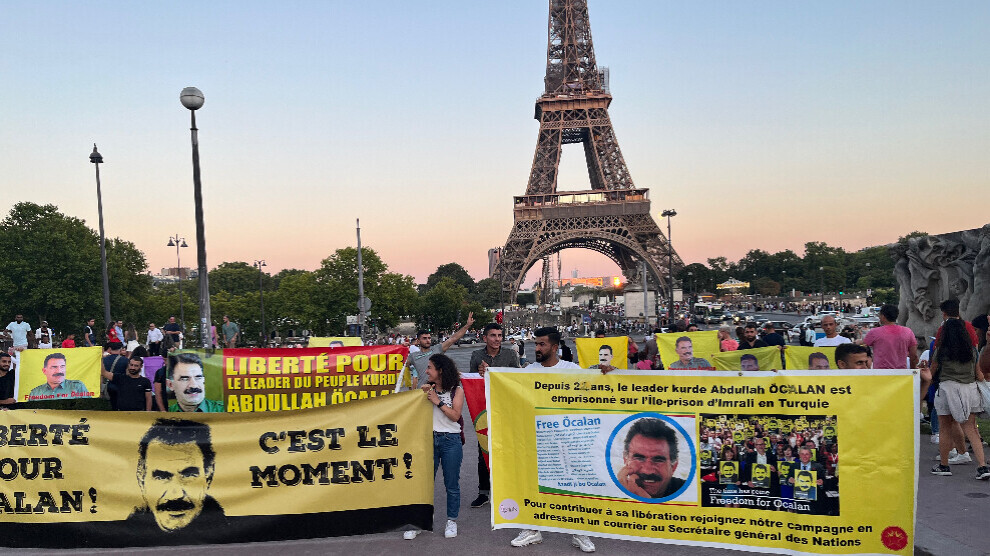 The Kurdish Revolutionary Youth Movement (TCŞ) and Young Combatting Women (Jinên Ciwan ên Têkoşer - TekoJIN) activists carried out a civil disobedience action in front of the Eiffel Tower in Paris as part of the "Werin Cenga Azadiyê" campaign.

The young activists displayed a banner that read "Freedom for Öcalan" and posters of Öcalan and flags of the PKK (Kurdistan Workers' Party).
The slogans of "Bijî Serok Apo" (Long Live Öcalan), "Freedom for Öcalan" and "Terrorist Erdoğan" were frequently chanted during the action.
The activists said that they protested to demand an end to the isolation of Kurdish leader Abdullah Öcalan, and his physical freedom.