Co-mayor of Karayazı jailed and replaced by a trustee
Karayazı Municipality co-mayor Melike Göksu, who was taken hostage by the AKP-MHP government, was replaced by a trustee.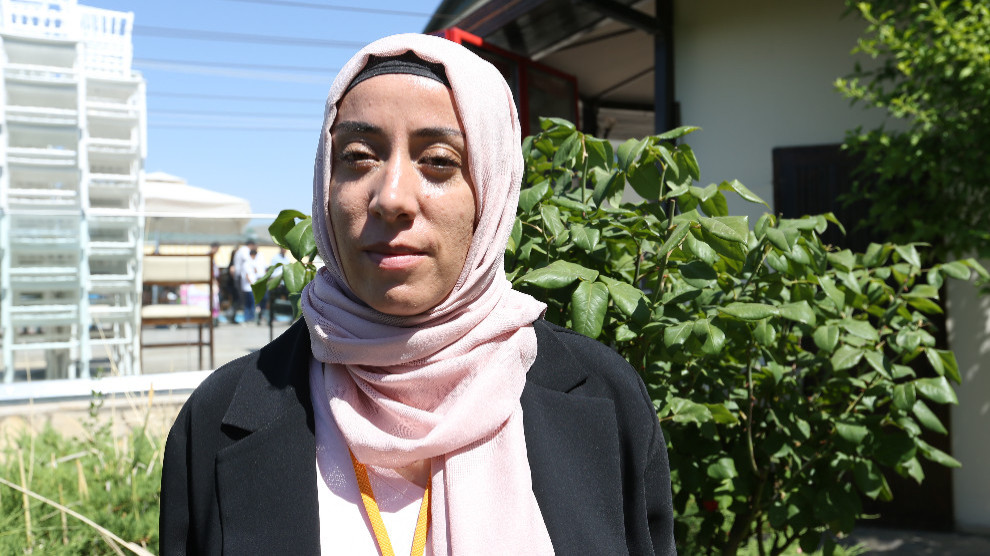 Police forces carried out raids in Karayazı district of Erzurum early Tuesday morning. Seven people were taken into custody in the operation, including Co-mayor Melike Göksu and 2 councilors.
Göksu of the HDP (Peoples' Democratic Party) had been elected co-mayor with 61,83 percent of the vote in the local elections of March 31.
The co-mayor had been arrested on 10 July 2017, while serving as a member of the City Council, for alleged "membership to an illegal organization". She was released after 5 months of imprisonment. On 22 December 2017, she was sentenced to 7 years and 6 months in prison but the case was later referred to the Court of Appeals.
Last week, the prison sentence was approved and an arrest warrant was issued for the co-mayor who has been taken into custody this morning.
Serdar Göksu, Serkan Göksu, Erol Göksu, Emel Turan, Erdal Bayram and Ferit Kaya, who were with Göksu during her detention, were also taken into custody.
While 6 of the detainees were released, Co-mayor Melike Göksu was remanded in custody over an approved prison sentence of 7 years and 6 months.
Mesut Tabakcıoğlu was appointed trustee to take over the administration of the municipality.
RELATED NEWS: