Journalists and politicians referred to courthouse
Journalists and politicians detained in the political genocide operation based in Amed have been referred to the courthouse.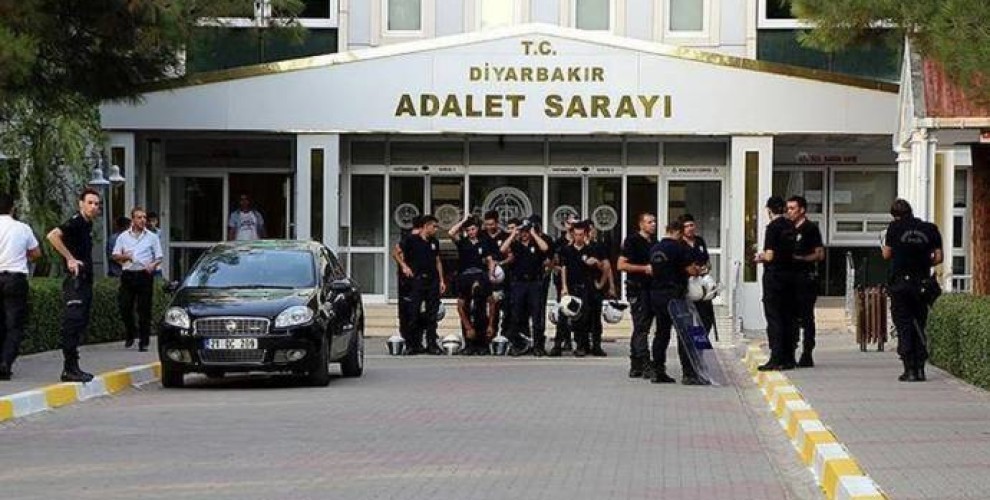 The Diyarbakir Chief Public Prosecutor's Office ordered house raids on some 200 addresses as part of the political genocide operations against journalists and politicians on October 9 and over 120 people out of 151 with outstanding warrants were detained. 23 people were released on the first day after giving depositions in the Diyarbakir Police Directorate. 12 out of the 25 people referred to the court house yesterday were released on parole, while 13 people including journalist Kibriye Evren were arrested.
COURT REFERRALS
Around 70 people were referred to the court house from the Diyarbakir Police Directorate. Some of them are:
- Journalists Abdurrahman Gok, Semiha Alankus, Lezgin Akdeniz, Esra Solin Dal, Cihan Olmez, Mehmet Akdogan
- Yeni Yasam newspaper distributor Savas Aslan
- DTK Co-presidential Council Members Hasan Huseyin Ebem, Mehmet Nuri Ozdemir, Huseyin Kaya, Adnan Akgul
- DTK Permanent Council Member Ruken Kilic
- HDP Provincial Co-chair Serif Camci
- Democratic Islam Congress (DIK) member Prof. Dr. Nurettin Turgay
- HDP Press worker Vedat Dag
- TJA activists Yuksel Baran, Figen Aras and Mekiye Ormanci
The journalists and politicians will give their depositions in the prosecutor's office.