HDP Güven: Former hunger striker prisoners not given treatment
HDP Hakkari MP, Leyla Güven, pointed out that the treatment of prisoners after the hunger strike was being prevented and brought the issue to Parliament.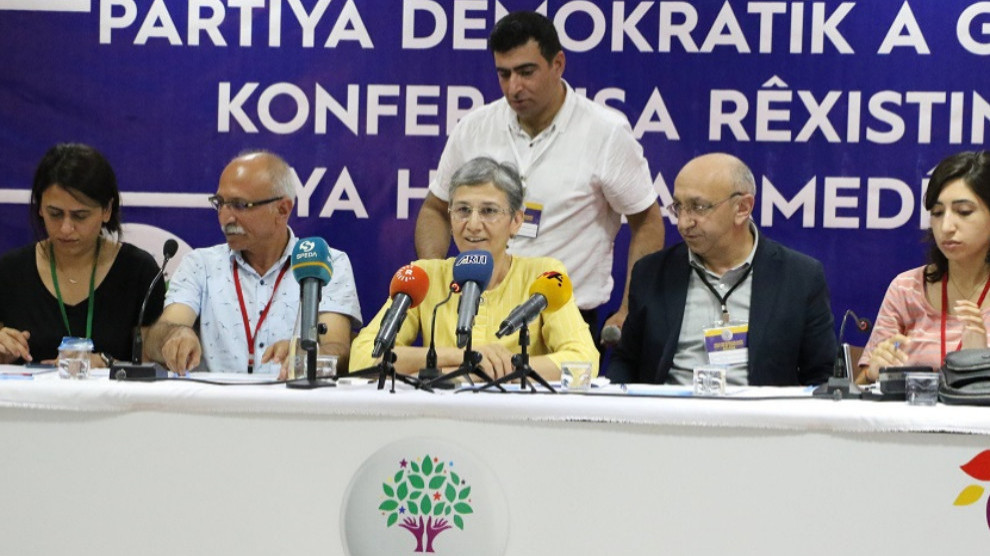 HDP Hakkari MP Leyla Güven submitted two written questions in Parliament asking the Ministers of Justice and Health to respond to rights violations in the treatment of prisoners who had been on hunger strike.
The questions stated that some prisons had an arbitrary attitude after the end of the hunger strike, especially Van, Tarsus and Elazığ prisons.
Questions for Ministers
Güven asked the following questions to Justice Minister Abdülhamit Gül and Health Minister Fahrettin Koca:
"Your Ministry, was any follow-up of the process after the end of the strikes? If so, what are the results especially in the case of Diyarbakir (D Type, E Type, T Type 1), Elazig (1, Type 1 F Type High Security, T Type Women's Ward, Type 2 F High Security), Gebze Women, Kandira (1 Type F, Type F 2, Fractures (Type F 1, Type F 2), Sincan Female, Mardin (Type E, Type E Female Ward), İzmir Şakran (Type 1, Type T Female, Type T 2) , T-type 3, T-type 4), Kırıkkale F-Type High Security, Van High-Security and Tarsus (Female, Type 1, Type 2, No. 3) Closed Prison.
Is your Ministry aware of the alleged arbitrary and dangerous attitudes of prisons and hospital administrations regarding prisoners on hunger strike?
How many criminal complaints have been filed with your Ministry about these arbitrary attitudes?
Has your Ministry initiated any proceedings or investigations against individuals and administrations filed a criminal complaint?
Is there a joint work with the Ministry of Health to prevent permanent damage to the body of people who have been on hunger strike for a long time?
What kind of activities do you carry out in order to eliminate the injustice made to the prisoners who have been subjected to disciplinary investigation for going on hunger strike and who have not been released even though these disciplinary investigations have been executed? How many prisoners are there? "