German professors to deliver lessons at Rojava University
German-Kurdish Forum President Yunis Behram visited the North and East Syria region and said that they intend to expand their relations with the Autonomous Administration and that some German professors would provide online training for Rojava University.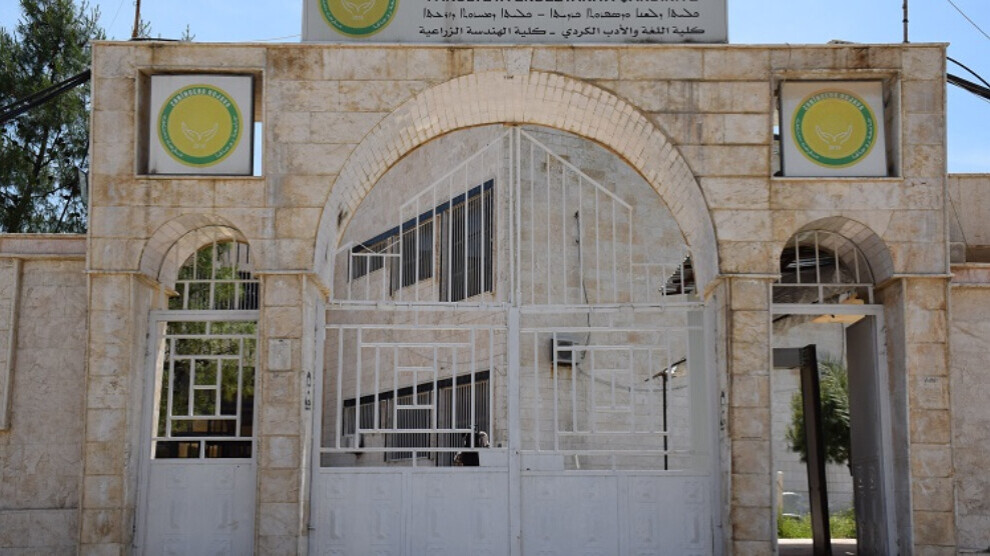 A delegation from the German-Kurdish Forum, known as the Deutsch Kurdisches Forum DKF, visited Northern and Eastern Syria on 3 April to develop German-Kurdish relations.
German-Kurdish Forum President Yunis Behram said: "Our aim is to create a dialogue between the German Government and the Kurdish people. We are carrying out diplomatic work in Germany on behalf of Kurdish politics. We want Europe to remove the Kurdish Freedom Movement from the terrorist organisations list. The Kurdish Freedom Movement was put on the list as a result of the pressure of the Turkish state. The Turkish state has a problem with the Kurds."
Noting that many Kurdish organizations such as Heyva Sor a Kurd suffer many problems in Germany, Yunis Behram added: "The German state considers Kurdish institutions as terrorists. But the German people support these institutions. We, as the German-Kurdish Forum, will present the experiences of the Kurdish people and expose the reality of the Turkish state dreaming of establishing an Ottoman state to Europe."
German teachers to give lessons at Rojava University
Yunis Behram said that they wanted to sign an agreement with the Autonomous Administration and added: "We intend to expand the relations with the Autonomous Administration. We are working to support the University of Rojava. We contacted a group of German professors. They will teach online at Rojava University."