Funding of mosque by Milli Görüş in Strasbourg ends up in administrative court
The multi-million-dollar funding for the construction of a mosque by the Islamist-nationalist association Milli Görüş, decided by the city council in Strasbourg, is going to the administrative court.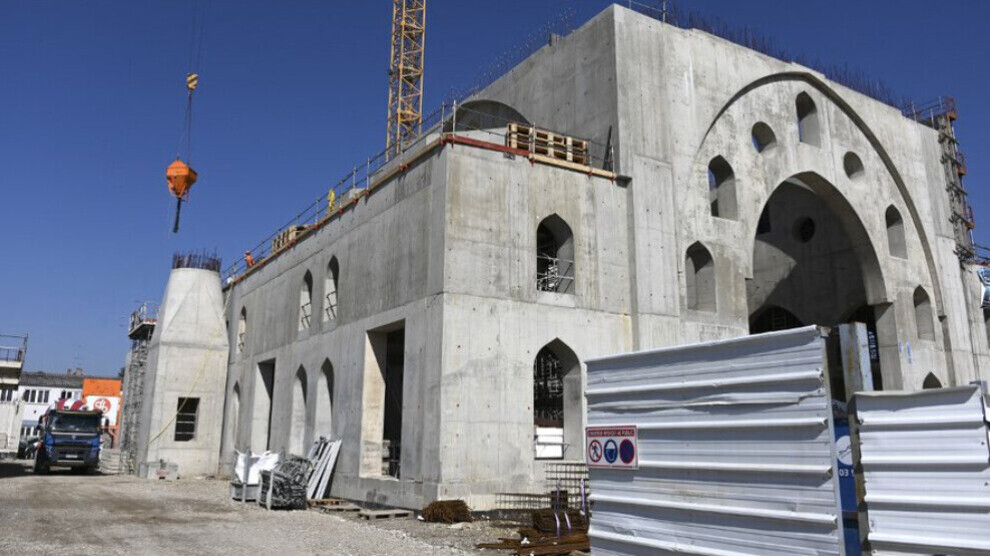 In its most recent meeting, Strasbourg city council voted by a majority to support the Islamist association Milli Görüş (IGMG), which is closely related to the Turkish grey wolves, with 2.56 million euros for the construction of a mosque for 3,500 believers. The city's Greens administration invokes a regulation according to which places of prayer receive ten percent funding from the city budget for construction and renovation work. Various politicians in Strasbourg city council had criticized the decision. Socialist Anne-Pernelle Richardot said: "Milli Görüş is a politico-religious organization affiliated with the Muslim Brotherhood and played an important role in Turkey's withdrawal from the Istanbul Convention."
Trying to play down connections with AKP-MHP
Meanwhile, supporters of the financing of the building, the right-wing Islamist organization Milli Görüş tried to disguise their talk with nice tones and to play down their connections to the AKP-MHP regime. Claims that there is no relationship with the Erdoğan regime turn out to be unfounded given that the then Deputy Prime Minister Bekir Bozdağ came from Turkey especially to lay the foundation stone of the mosque.
Minister of the Interior prompt file suit
The French Interior Minister Gérard Darmanin also intervened in the debate sharply criticising the city council decision. He asked the Strasbourg prefect Josiane Chevalier to appeal against the decision before the administrative court. Which she did then.
IGMG supported Islamist boycott campaign
The interior minister accused Milli Görüş in particular of refusing to sign the so-called "Charte des principes de l'islam de France". Among the three associations that refused to sign is another proxy association of the Erdoğan regime, the Coordinating Committee of Turkish Muslims in France (CCMTF). In the charter, Islamic institutions emphasize that "neither our religious convictions nor other motives can replace the basic principles of the constitution of the republic". The Turkish nationalist agitators were particularly disturbed by the fact that the places of prayer should not be used to deliver "nationalist speeches in defense of a foreign regime that support a hostile policy towards France". Milli Görüş supported the Islamist calls for a boycott launched by the Erdoğan regime against France under the pretext of so-called Mohammed cartoons.
In addition, the Minister of the Interior criticized the fact that the financing of the mosque by the AKP government constituted "Turkey's intervention in the internal affairs of France".