"Freedom for Öcalan" billboards in Switzerland
Posters calling for freedom for Öcalan are displayed in the central train station in Solothurn, Switzerland.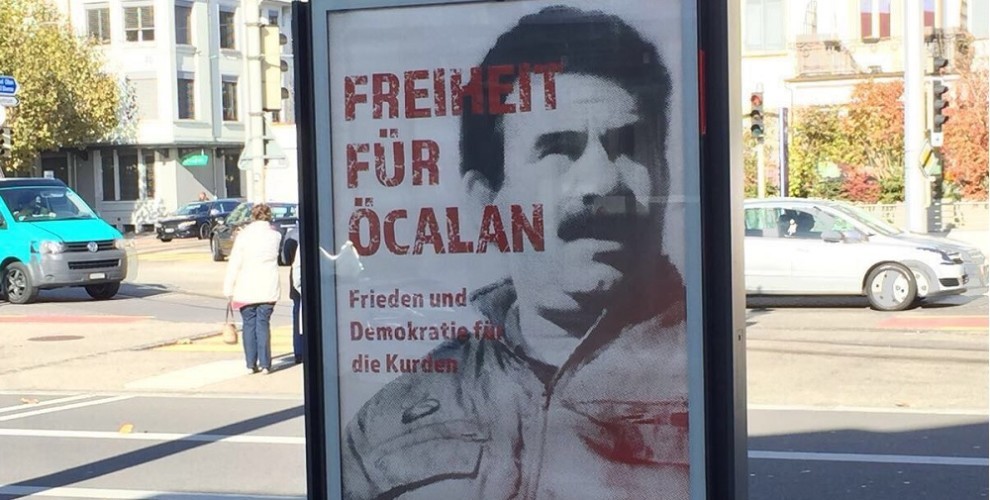 The demonstrations held in Switzerland to demand freedom for Kurdish People's Leader Abdullah Öcalan continue with different methods. Giant billboards in the Solothurn central train station are displaying posters demanding freedom for Öcalan.
The posters say "Freiheit für Öcalan" [Freedom for Öcalan] and have photographs of him, and they will be on display for a week in the train station with heavy foot traffic.
This method of demonstration had been implemented in various cities in Switzerland before, and the Turkish state had sprung into action. The Turkish Embassy in Bern had met with Swiss Foreign Ministry officials to have the Öcalan posters removed, but the Foreign Ministry officials had told them such a ban was not possible according to the Swiss constitution.
Meanwhile, the Switzerland Railway Company (SBB) issued a statement that said they would not remove the Öcalan posters from the billboards and that the issue should be considered completely within the bounds of freedom of expression, teaching a lesson in freedom to the Turkish state in a way.