Former HDP deputy and mayor of Dersim Edibe Şahin leaves prison
Former HDP MP and former mayor of Dersim, Edibe Şahin, has been released from prison. The Kurdish politician was arrested at the end of 2016.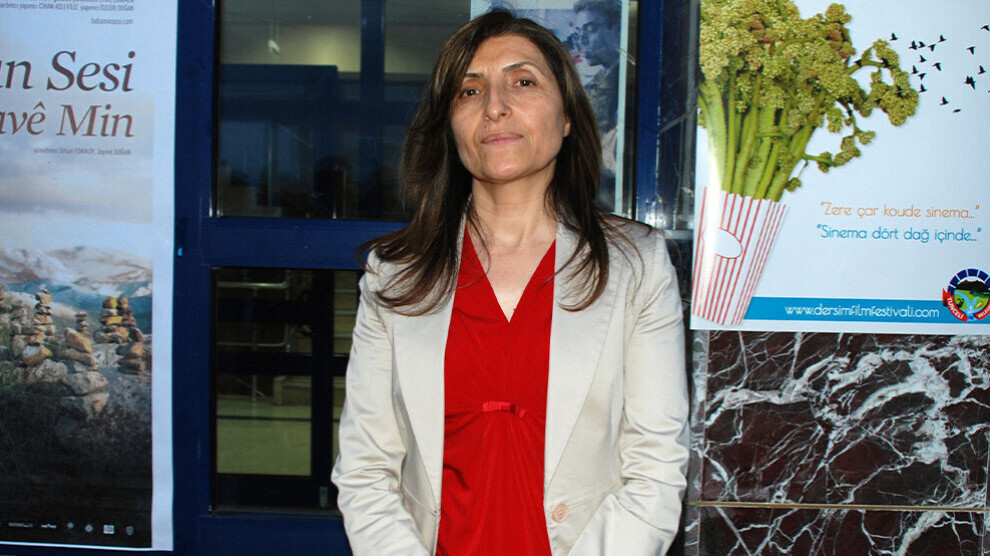 Kurdish politician Edibe Şahin has been released from prison. The 63-year-old was able to leave the Kandıra high-security prison in Kocaeli on Monday. She had been a political hostage for around seven years. In front of the prison she was received by family members and friends.
Edibe Şahin was mayor of her native city of Dersim between 2009 and 2014. The politician was elected for the Democratic Society Party (DTP). In the local elections of 2009, the DTP won the mayoral offices in over 100 Kurdish towns and cities. The Turkish constitutional court banned the party in the same year. Its successor, the Party of Peace and Democracy (BDP), was then founded. Şahin also joined them.
In the parliamentary elections in June 2015, Şahin ran for the HDP and became the first woman from Dersim to win a mandate in the Turkish National Assembly. At that time, the HDP made it into parliament for the first time and received 13 percent of the votes nationwide. At the same time, Erdoğan's AKP lost the absolute majority. In the hastily scheduled new elections in November 2015, the HDP was able to just about maintain its result, with only 10.8 percent, remaining above the ten percent threshold that was still valid at the time.
After the elections, a period of bloody attacks and clashes began. On 20 May 2016, the immunity of HDP MPs was lifted and after the attempted military coup of 15 July 2016, the start button for the 4 November 2016 arrest operation was pressed. Scores of party members and political figures ended up behind bars, including nine MPs and city leaders. Edibe Şahin had failed to re-enter parliament in the previous year's elections. At that time, she concentrated again on community and women's political work.
In December 2017, Şahin was sentenced to eight years and nine months in prison for "membership of a terrorist organization" and "propaganda for a terrorist organization". Since she has served 75 percent of the sentence, she was released.