Florence and Turin marched in solidarity with NE Syria
Protest marches against the invasion carried out by Turkey against Northern and Eastern Syria were organised in Florence and Turin.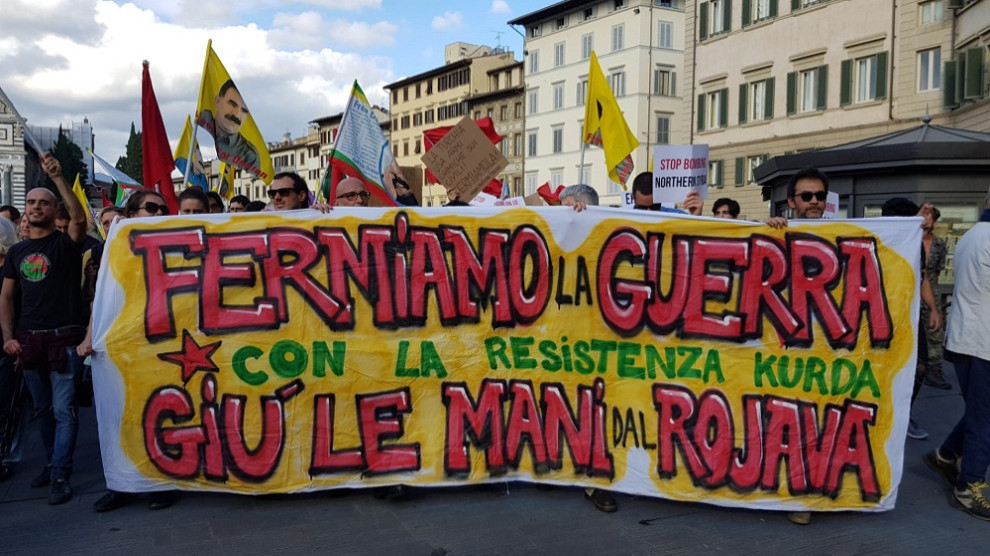 Actions against the invasion attempt of Northern and Eastern Syria were held in Florence and Turin.
FLORENCE
A demonstration took place in Florence. Political parties, civil society organizations and social centers in the province of Toscana supported the march in solidarity with Rojava.
More than 6,000 people joined the march which was also joined by President of Tuscany Enrico Rossi. Demonstrators demanded that Italy take concrete steps against the invasion attacks.
TURIN
An action was also held in Turin, Italy with the participation of many Italians and Kurds. The action started in Piazza Castello and continued with a march to the Rai (Italian national television) in Via Po.
Activists underlined in their speeches how the people of Rojava, the fighters of the SDF are those who defeated ISIS and today are left alone to face the invasion attempt by the Turkish state.