DTK Co-chair Leyla Guven goes on hunger strike
The imprisoned DTK Co-chair Leyla Guven has started a hunger strike until the aggravated isolation imposed upon Öcalan is ended.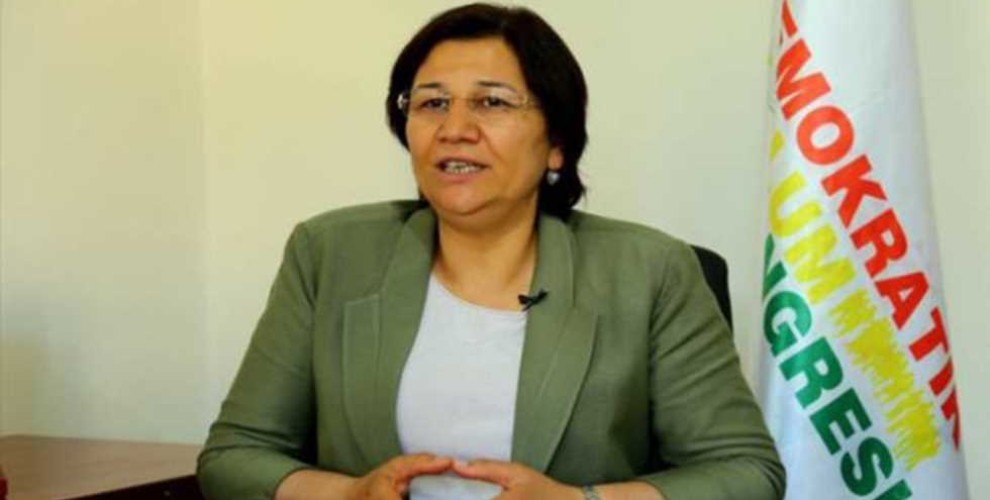 Peoples' Democratic Party (HDP) MP and Democratic Society Congress (DTK) Co-chair Leyla Guven attended the 4th hearing of the case against her in the Diyarbakir Court House High Penal Court No.9 through the video conferencing system SEGBIS and said she attended the hearing to announce to the public that she is going on a hunger strike. Guven said she won't be attending any further hearings due to the unlawful decisions the courts make.
Leyla Guven pointed to the aggravated isolation imposed upon Kurdish People's Leader Abdullah Öcalan and said: "This isolation is not against only one person, but a whole people. I have taken active part in politics starting from PKK Leader Abdullah Öcalan's paradigm of women's inclusion in politics. As a member of this people, I am launching this protest. Isolation is a crime against humanity. I will continue my protest until the courts stop their unlawful verdicts and the isolation is ended. If necessary, I will turn my protest into a death fast."