Demos in three Swiss cities
The Kurds and their friends in Switzerland organised several demos against the Turkish invasion of Northern and Eastern Syria.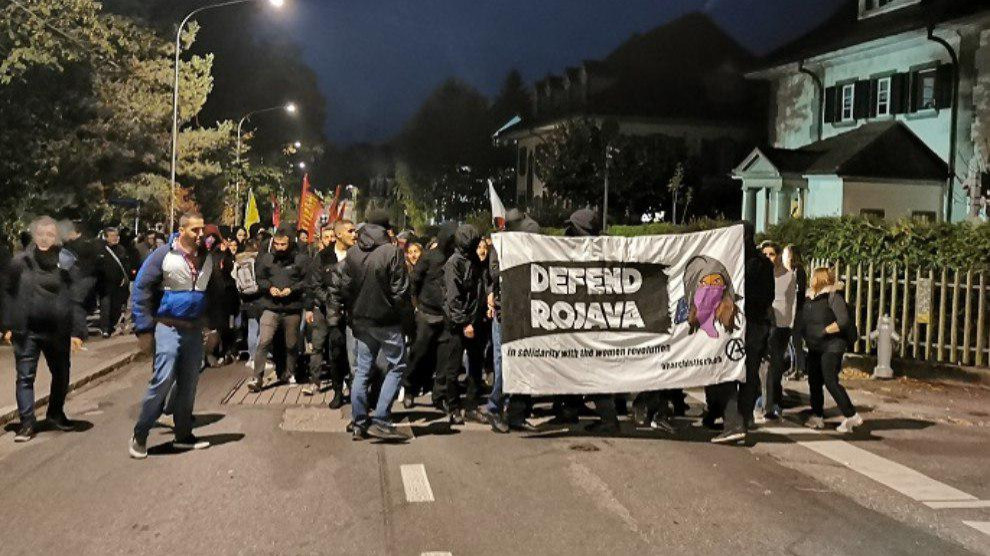 Demos were held in the cities of Bern, Basel and Lucerne.
BERN
Civil disobedience actions were carried out promoted by Swiss alternative organizations against the invasion and massacre attacks carried out by the occupying Turkish state against Rojava.
RJG Bern (Revolutionary Youth Organization) came together in front of the central train station at noon with a call to the Swiss govern to act to stop the Turkish invasion of Rojava.
Activists marched in the evening in front of the Swiss National Parliament.
An internationalist fighter in Rojava saluted the activists via phone.
Activists also marched to the Turkish Embassy to protest there before heading for the central station.
BASEL
Activists gathered in Basel Claraplatz and organized a march and rally against the Turkish state's invasion of Rojava.
The activists marched to the Canton Parliament and held a sit-in.
LUCERNE
A rally was held in the city of Lucerne in front of the Canton Parliament.