Death threat against Kurdish local politician in Germany
Kurdish local politician Civan Akbulut in Essen has received a death threat via Instagram. The sender of the threatening message calls himself after JITEM the informal intelligence service of the Turkish military police.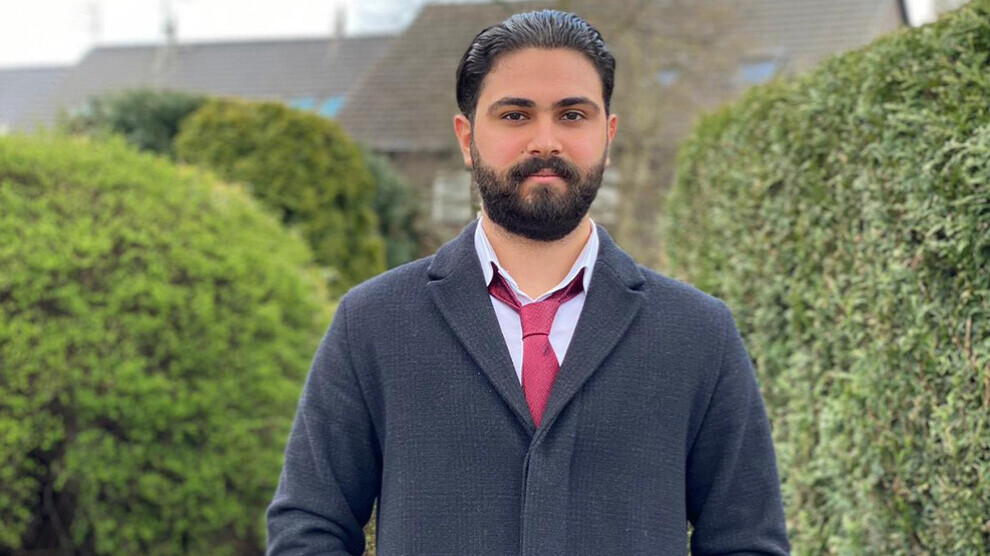 Time and again, politicians of Kurdish origin in Germany and Austria are confronted with death threats from Turkish nationalists because they stand up for the interests of their community. Only at the end of last year several concerned, among them member of the German Parliament (Bundestag) Gökay Akbulut, the chairman of the Hamburg left fraction Cansu Özdemir and the Austrian Green politician Berivan Aslan made public in a common explanation a wave of death threats by Turkish right-wing extremists. Now it hit the Essen local politician Civan Akbulut, who sits for the Left Party in the Essen Integration Council and is a delegate for the NRW State Integration Council.
The 20-year-old received a threatening message on Instagram on Monday with the content: "Come, you too, I'm waiting for you. Erbil, Iraq, Syria" and a photo of two machine guns. The author of the message names himself after "JITEM" - the name for the informal intelligence service of the Turkish military police, which is responsible for at least four-fifths of the unidentified murders in the 1990s in northern Kurdistan. The sender uses a picture of Mahmut Yıldırım as his profile picture. Kurdish society is more familiar with this contract killer of the "deep state" under his alias "Yeşil."
"It is frightening what fascists allow themselves to do. Of course, such a threat gives you a bad feeling at first," Civan Akbulut told ANF. He has already filed a complaint with the police because of the death threat. Because he is in the public eye and politically active - among other things, for the Kurdish association "Democratic Kurdish Community Center in Essen (DGK)" - the matter was forwarded to the State Security.
Akbulut does not want to be intimidated by the threat. "I am highly motivated and determined to continue my political commitment," said the young local politician. "Wherever fascists get away with too much, we have to stand up loudly against it."