Court rejects request to arrest rapist sergeant Musa Orhan
Turkish Specialist Sergeant Musa Orhan, was sentenced to prison, but plea for his arrest was denied.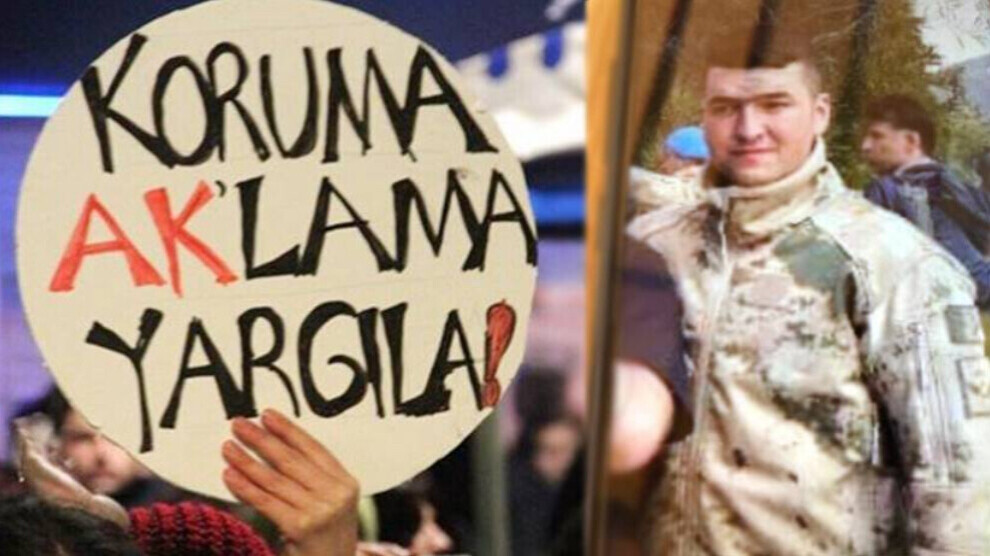 The Siirt 1st High Criminal Court heard the final hearing in the lawsuit brought against Turkish Specialist Sergeant Musa Orhan, who raped Ipek Er and led her to suicide in Siirt.
Hatice Demir, who spoke at the afternoon session, stated that they confront impunity in Turkey's court system, particularly when the criminal is a public figure. Demir stated that they suffer a similar condition of impunity in this case, saying, "As women cannot apply to the judicial authorities, the criminals go unpunished. Women are unable to apply to judicial authorities due to the traditional norms. The inadequate implementation of the law, the inability to conduct trials in accordance with international norms, and the fact that the trial is being held over women who have died are the issues that deter women from approaching the judicial authorities. You have an obligation to establish justice," Demir told the court, adding that all of the evidence for the crime is in the file. "If a woman says 'no,' it means 'no,'" she explained, adding that "everyone should learn this." Just because a woman likes you doesn't mean she'll agree to have sexual intercourse. I'm not sure what kind of additional evidence this offence requires. Along with the verdict, we urge that the perpetrator be arrested."
REACTION TO THE ATK'S REPORT
Attr. Renkin Ergül presented to the court the expert opinion made by Forensic Medicine Institute (ATK) experts. Ergül stated that the ATK report was biased and that it was recognized as the concrete character of the deed itself, not aggravating the mental symptoms.The doctor who prepared the report remarked that "there is a difference between not resisting and shouting," "What does this mean?," Ergül asked, pointing out the absence of the report.
The president of the Ankara 35th High Criminal Court denied Nahit Eren, Chairman of the Amed Bar Association, who was present in the courtroom, right to speak.
Rejecting, once again, the request for pre-trial detention of Musa Orhan, the court sentenced him to ten years in prison for "qualified sexual assault" under Article 102/2, but ordered that he should be tried pending trial.