Amara joins the PKK to avenge her brother burned alive in Cizre
One of those martyrs, who resisted against the Turkish state in the basements in Cizre and were burned alive by Turkish forces, was Tajdîn Kiçî. Tajdîn's elder sister Amara has now joined the guerrilla ranks to avenge her brother.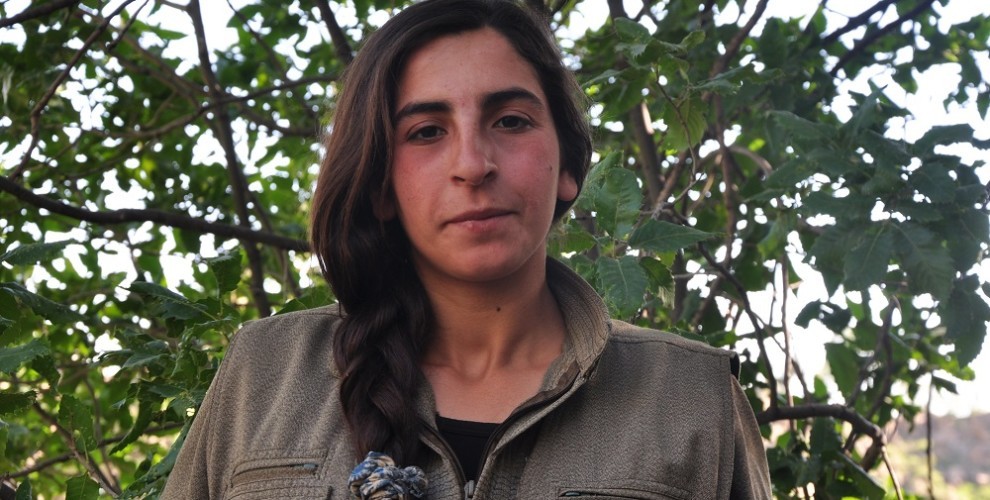 Amara Kiçî is from Şırnak's Cizre district, a town which was shelled, burned down, completely destructed and subjected to mass murder in most barbaric manner by the Turkish state in 2015. Amara who is well acquainted with the Kurdish Freedom Struggle, is bearer of an oath of revenge of a special type. She is now in the ranks of the guerrillas. Her little brother Tajdîn was one of those brave souls, who resisted against the barbarity of the Turkish state and were burned alive in the basements in Cizir, as they did not comply to surrender.
Amara Kiçî from Cizir talked with ANF and explained, that not for one moment has the memory of the Turkish state's atrocities ever faded away and never will she forget. Kiçî said: "It was only yesterday when civilians were burned alive in basements. Today we, the martyrs' faithful companions, are standing here to take revenge."
ONE OF THEM WAS MY BROTHER
Amara Kiçî stated that one of those burned alive by Turkish forces in the basements in Cizre was her little brother, and continued: "Like Mehmet Tunç, many people were burned alive in the basements. When you think of it, you just feel to need to do something against that. One of those who were burned alive was my brother Tajdîn. To fight against an enemy, that attacks the people in such a bestial way, I have joined the guerrilla."
Amara Kiçî pointed out that her main purpose is to take revenge and stressed that the fact of her joining the guerrilla proves, that the people of Kurdistan will on no account forget those atrocities. Guerrilla Amara said: "Whatever is needed, I will do until the end unconditionally."