Şenyaşar family: We do not expect mercy from the authorities
The Senyaşar family is continuing their resistance on its 213th day and said that "We do not expect mercy from the authorities."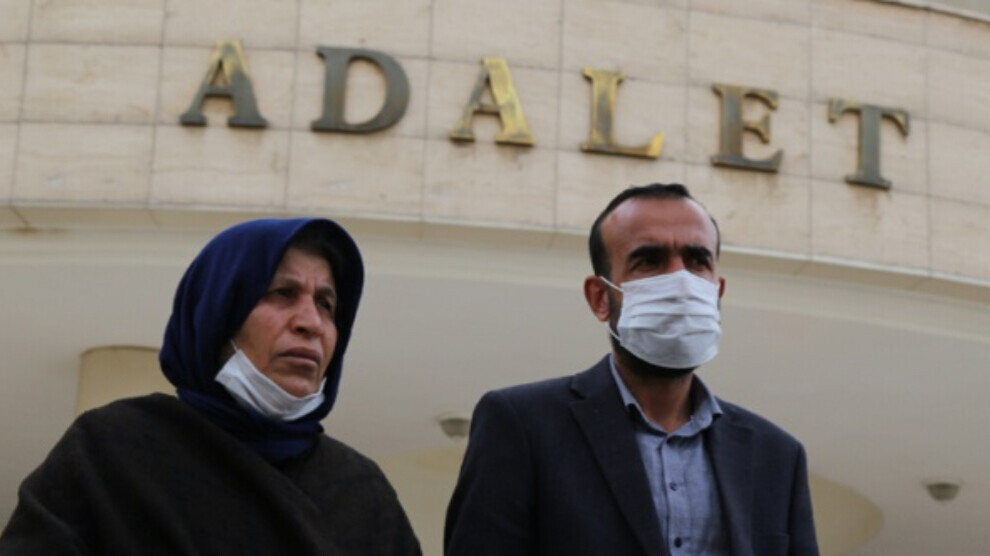 The resistance of Emine Şenyaşar, who lost her husband and two sons in an armed attack by the bodyguards and relatives of AKP Deputy İbrahim Halil Yıldız on June 14, 2018 in the Suruç district of Urfa province, and her son Ferit Şenyaşar, who was injured in the same attack, is continuing on its 213th day.
The mother and son came to the area called "Şenyaşar Family Justice Corner" and started their vigil without banners since police confiscated them on the 200th day of the vigil.
"Our justice vigil in front of the Şanlıurfa Courthouse is continuing on its 213th day. We do not expect mercy from the authorities. We just want the rule of law to prevail," the family said on their social media account.