Ögmundur Jónasson: We want to be the voice of Leyla Güven
Iceland's former Interior and Justice minister Ogmundur Jónasson, who has visited Turkey as part of an international delegation, said the isolation imposed on Ocalan was an act against humanity.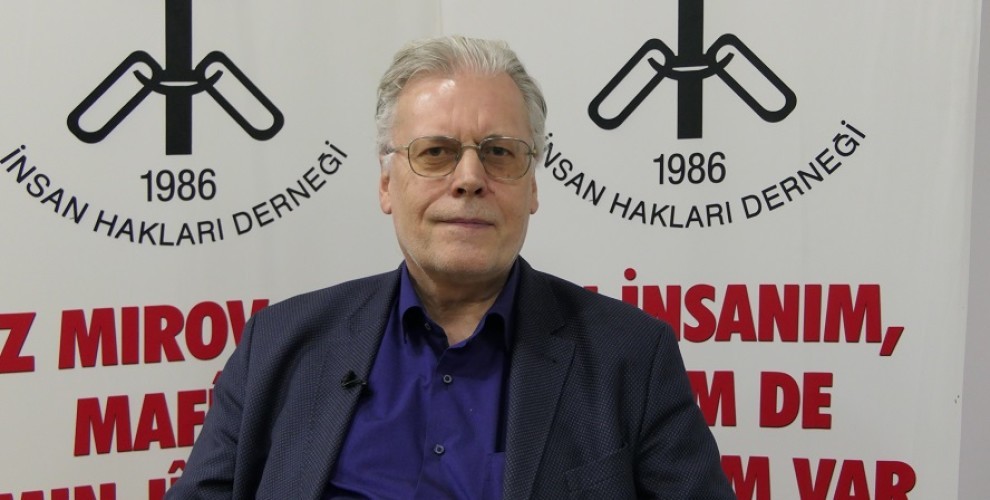 The International Peace Delegation visited Turkey to discuss the hunger strike campaign calling for the removal of the isolation imposed on the Kurdish people's leader, Abdullah Ocalan. The delegation sent a request letter to the Turkish Minister of Justice to meet Ocalan.
The former Minister of the Interior and Justice of Iceland and a member of the International Peace Delegation, Ogmundur Jónasson spoke to the ANF news agency about their visit.
Johnson stressed that the isolation imposed by the Turkish authorities on Abdullah Ocalan opens the way for conflicts and that the Turkish government benefits from these conflicts.
Jónasson noted that Abdullah Ocalan's efforts to achieve peace and security in the region are of great importance. He stressed that Ocalan seeks to achieve a new life not only for the Kurdish or Turkish people but for all peoples in the world.
Jónasson quoted Ocalan as saying that 'A society will not be free unless women are free,' stressing that these words and demands lead to the development and progress of society and suggests a free life.
Jónasson stressed that this step is not only for Turkey and the Middle East but for the whole world.
Jónasson also criticized the CPT's attitude on Imrali isolation and said: "The Committee for the Prevention of Torture (CPT) must work clearly according to its charters and this is one of its main duties."
Referring to the isolation imposed on Ocalan, Jónasson recalled that the Council of Europe has recently called for an end to the isolation imposed on the Kurdish leader.
Jónasson expressed his surprise at the violations and pressures exerted by the Turkish state against the Kurdish people.