5 detained as police attack students' protest in Ankara
Ankara police attacked action for Deniz Baran Erbudak, whose leg was broken during the Boğaziçi University protests. 5 students were detained in the crackdown.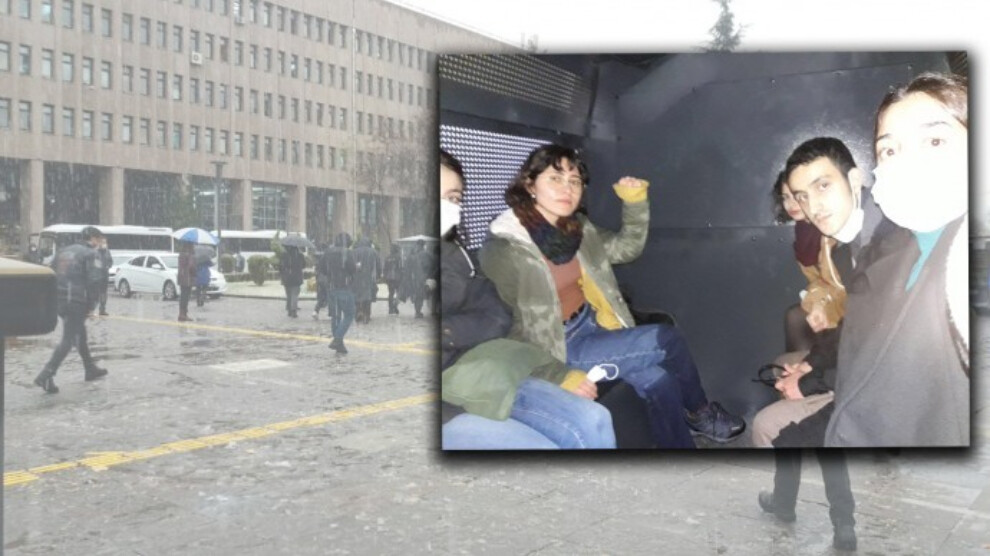 Students gathered in Turkish capital Ankara on Wednesday in solidarity with Deniz Baran Erbudak, whose leg was broken during the police attack on students protesting in Ankara on January 9 against the appointment of a pro-gov't trustee rector to Boğaziçi University in Istanbul.
The group of students faced police obstruction in front of Ankara Courthouse as they attempted to file a criminal complaint on the torture suffered by Erbudak.
Police attacked the group who wanted to read out a solidarity statement before their application to the prosecutor's office. 5 members of the youth organizations who gathered before the Courthouse were violently detained by the police.
JOURNALISTS ALSO BLOCKED
Journalists were prevented from covering the police crackdown. Peoples' Democratic Party (HDP) Antalya MP Kemal Bülbül, who came to the Courthouse to support the students, also protested the detentions. The names of those detained are Seçil Işık, Celil Resuloğulları, Ayşenur Gidergi, Çağla Çakır and Simla Eroğlu. Deputies and lawyers are expected to make a statement.