Youth demonstration in Shengal: Down with treason!
Yazidi youth associations have pointed out with a demonstration in Shengal that only the guerrillas and the YPG/YPJ defended the Yazidi people against the attack of the ISIS six years ago.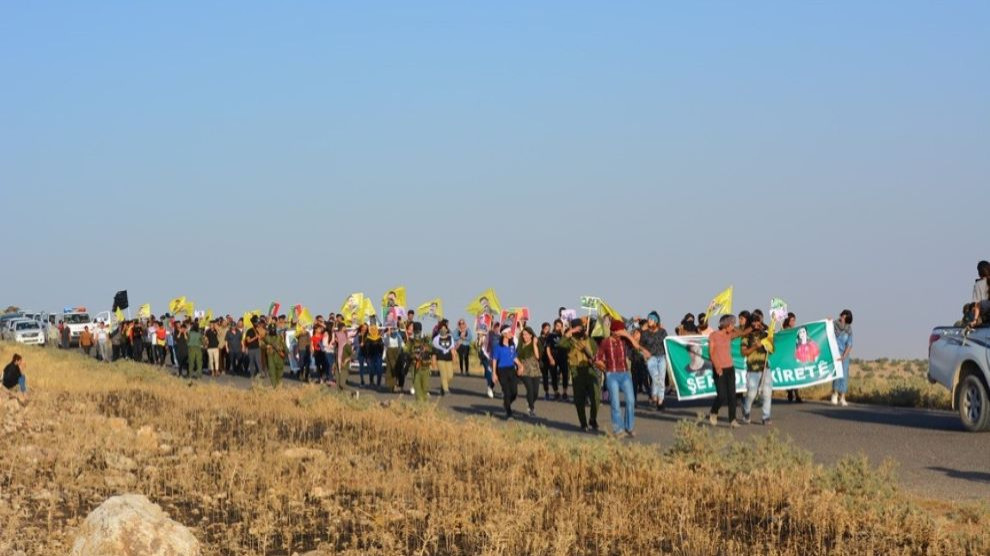 The Yazidi Youth Union (Yekîtiya Ciwanên Êzidî, YCÊ) and the Young Yazidi Women's Union (Yekîtiya Jinên Ciwan ên Êzidî ,YJÊ) organised a demonstration on the anniversary of the ISIS massacre in Shengal, which commemorated the thousands of victims and denounced the betrayal of South Kurdistan's ruling party KDP.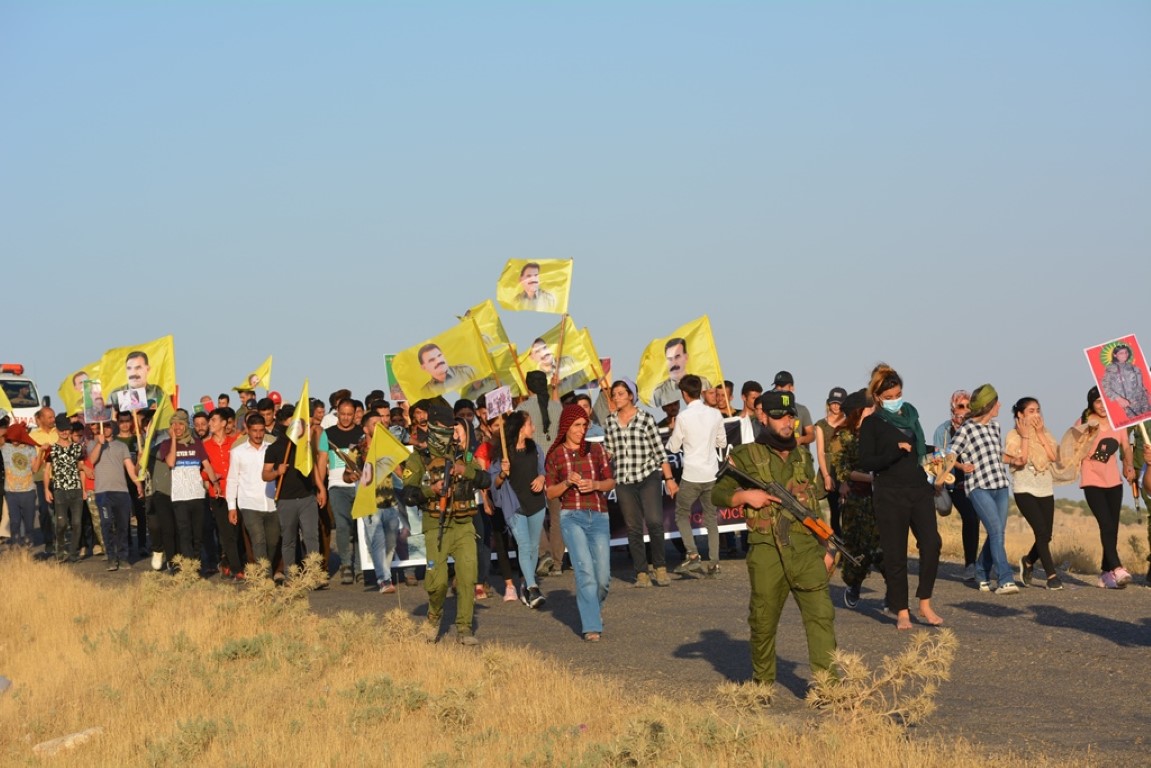 The demonstration started in the Amûl region on Mount Shengal and continued to the "Şehîd Dilgeş û Şehîd Berxwedan" cemetery of martyrs in Serdesht. The young people chanted slogans "Down with treason" and "Long live the resistance of Shengal". They carried flags of the Shengal Defense Units and flags with the image of Abdullah Öcalan. Candles were lit at the graves in the cemetery.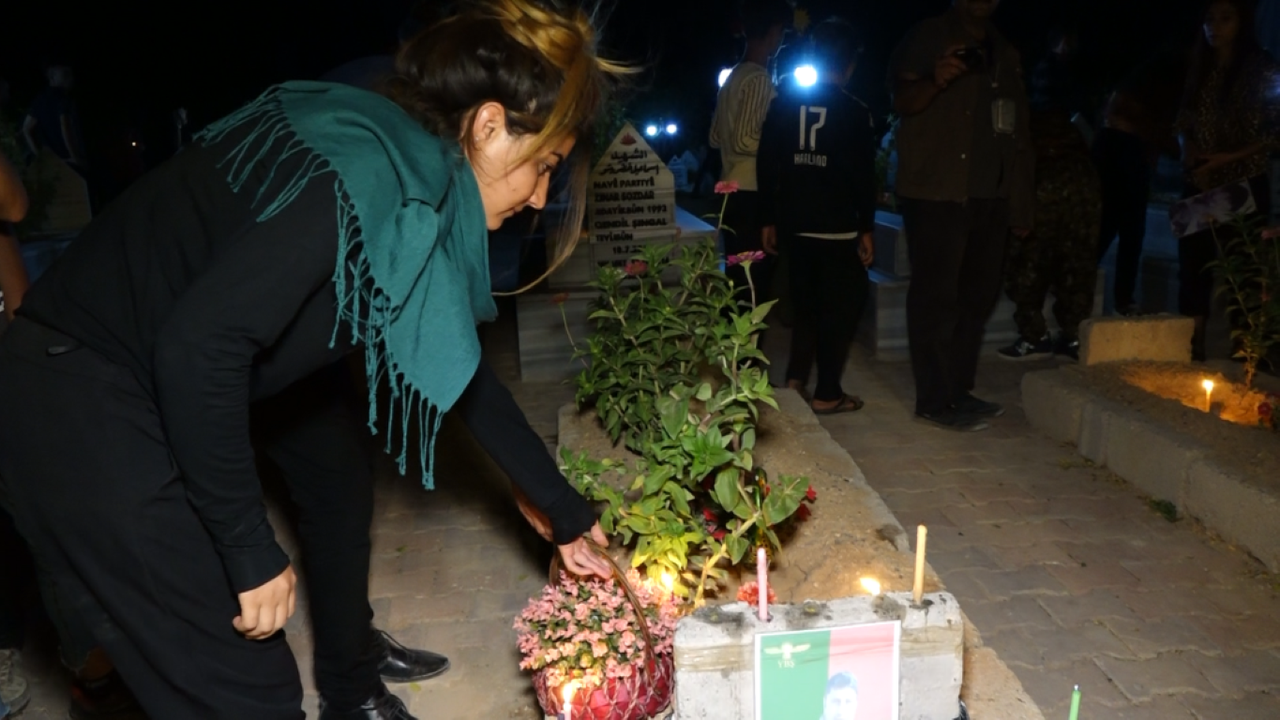 In a joint statement of the two youth associations, it was recalled that the KDP-Peshmerga withdrew without resistance when the ISIS invaded Shengal on 3 August 2014 and barbarously murdered thousands of Yazidis. Only the rapid deployment of the guerrilla forces HPG and YJA-Star and the People's and Women's Defense Units YPG and YPJ from Rojava prevented an even greater massacre. The betrayal of the Peshmerga must not be forgotten, said the Yezidi youth organizations: "Whatever comes up, we will not give up our culture and our faith."