YJA-Star guerrilla Gabar: We are the successors of our martyrs
YJA-Star guerrilla Axin Gabar, who took part in the resistance of Heftanin, said: "Our martyred comrades have taught us how to resist. As YJA-Star guerrillas, we will be the successors of our martyrs."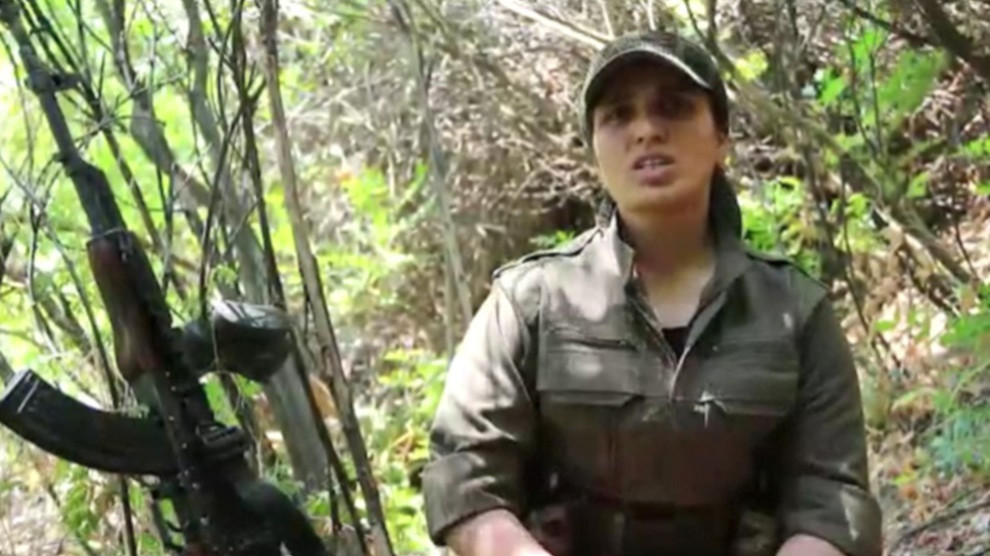 YJA Star guerrilla Axin Gabar is in Heftanin region of Southern Kurdistan where guerrillas are carrying out an active resistance against the the invasion of the Turkish army that started on 23 August 2019. She said that they as YJA-Star guerrillas are taking part in all levels of the resistance.
Gabar spoke to ANF about the leading role of women in creating new tactics in the Heftanin resistance.
Drawing attention to the prominence of women's resistance and leadership of women in Heftanin, Axin Gabar said: "This is a stance inherited from this history. We are leading this resistance for our Leader, our people and our martyrs. The leading mission that leader Apo [Abdullah Ocalan] has given to women cannot be explained and written with a notebook and pen. For this, we will fulfil the role and mission given to us as women in the best way. Women friends continue to be leading creating new styles and tactics. Now we must get our leadership out of prison. Our Leader trusted women the most. The more the leadership has worked for women, the more women must do for the Leader. That's why we will play this role in Heftanin as women."
Guerrilla Gabar continued: "It is not easy to tell about the resistance of women in Cenga Heftanin. We are experiencing this resistance. Every woman, every person should experience and see this. We also see the excitement, enthusiasm and resistance of our women comrades next to us. Seeing this, our morale and motivation increases. Our resistance and struggle grows. Comrades Esmer, Zeryan, Zelal and Warshin told us how to resist. We, the YJA-Star guerrillas, will be the successors of our martyred comrades."