YBŞ fighter from Shengal martyred in Afrin
YBŞ Command announced the martyrdom of a YBŞ fighter in the Resistance of the Age in Afrin.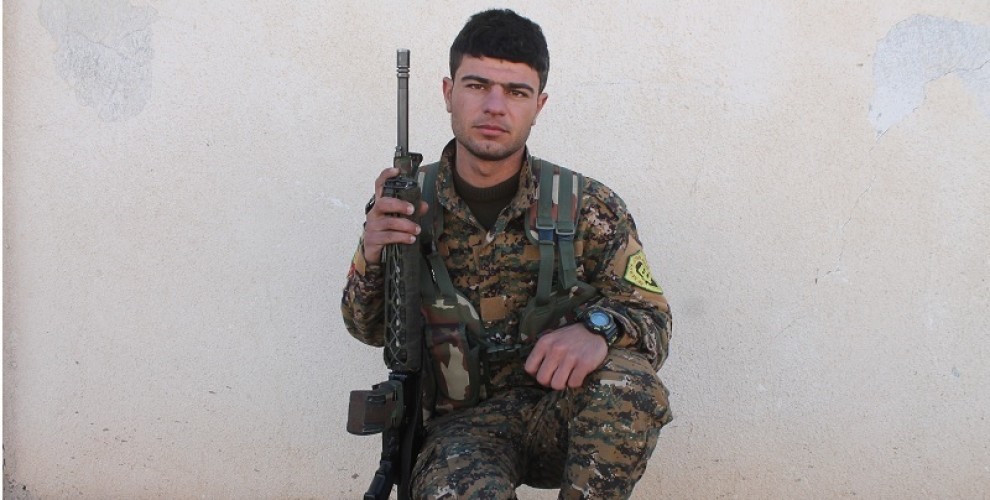 Shengal Resistance Units (YBŞ) Command released a written statement announcing the martyrdom of a fighter of theirs in Afrin.
According to the statement, YBŞ fighter Faruk Xelef Xwedêda – nom de guerre Çekdar Sema- lost his life whilst fighting against the Turkish state and allied barbaric gangs in the Afrin resistance on March 3, 2018.
YBŞ Command said Çekdar Sema had joined the Afrin resistance on basis of personal initiative in solidarity with the struggle of Ezidis, Kurds and other peoples, the statement said.
YBŞ commemorated all Shengal martyrs in the person of Çekdar Sema and offered their condolences to his family, vowing to enhance their struggle by taking over the flag of resistance handed down by the martyrs.
ID details of the YBŞ fighter martyred in Afrin are;
Nom de Guerre: Çekdar Sema
First-Last Name: Faruk Xelef Xwedêda
Date and Place of Birth: 1994/Shengal
Date and Place of Martyrdom: 03/03/2018-Afrin.